SHOP MY DISTRESSED MOM JEANS LOOK:
Top – small | Jeans – 26 short | Shoes | Belt | Necklace | Sunglasses | Bracelets | Watch | Handbag
I still get asked how to style distressed mom jeans and since I happen to love mom jeans I wanted to show you another way I love to wear them. For my body type and height I prefer to wear them with a heel of some kind. Distressed mom jeans look perfect paired with a more polished blouse and a thin belt. I share this shirt in a recent video, if you're looking for work outfit ideas check it out. I also wanted to show you how a shirt you can wear to the office can easily be styled with a pair of distressed mom jeans.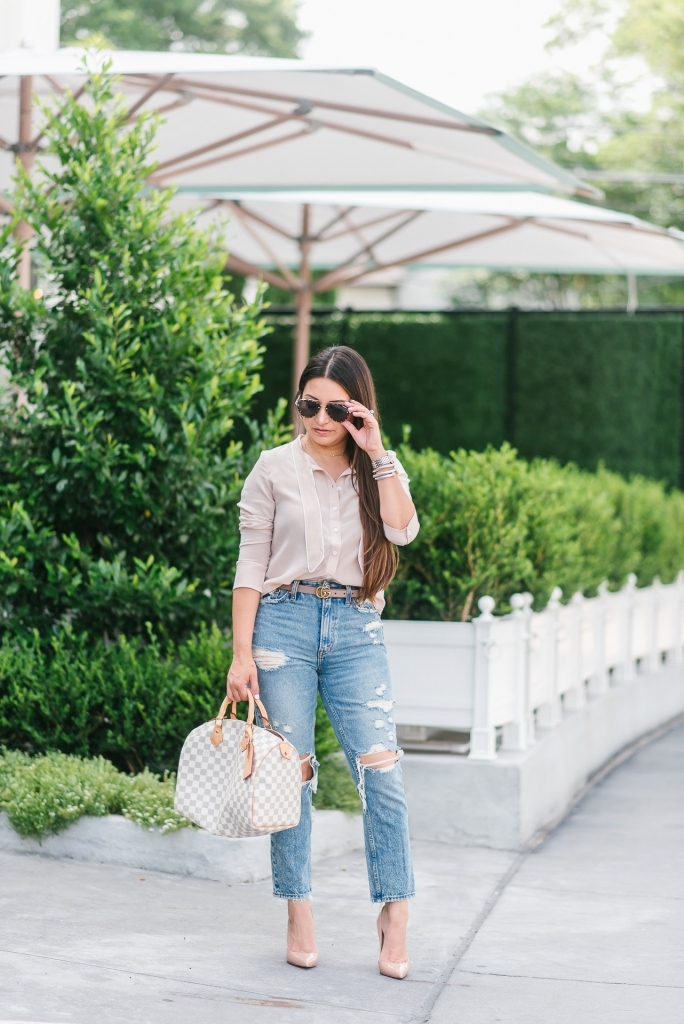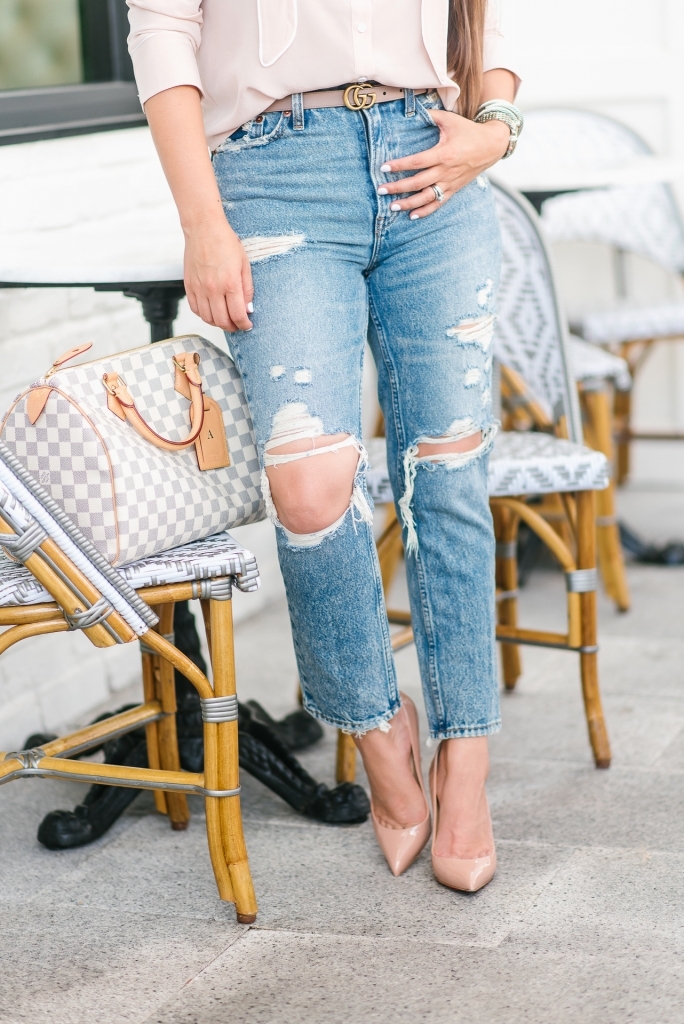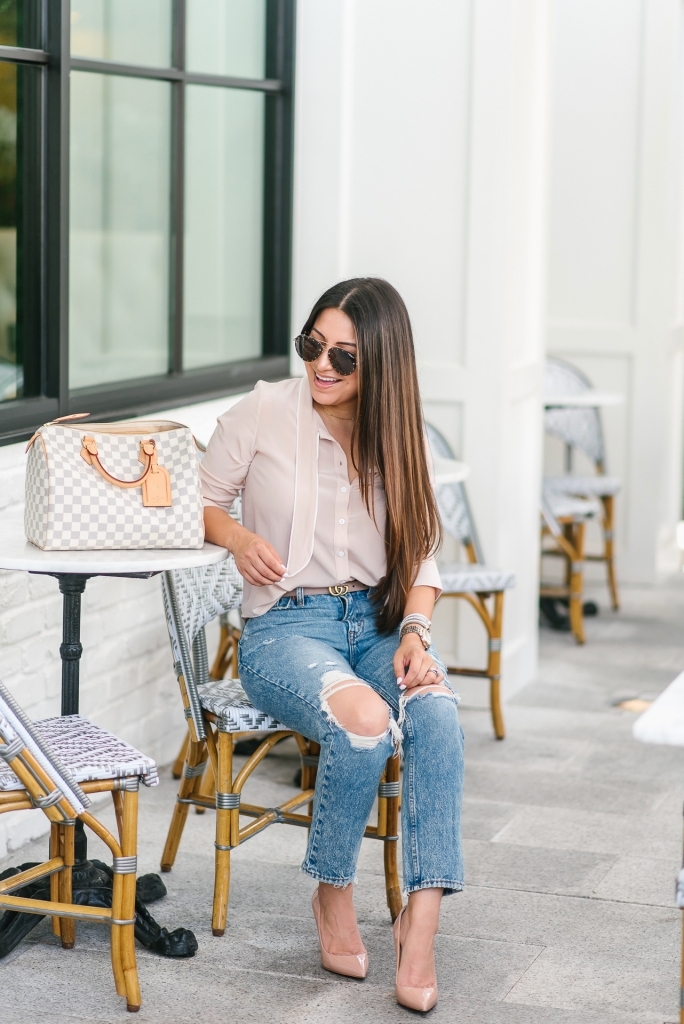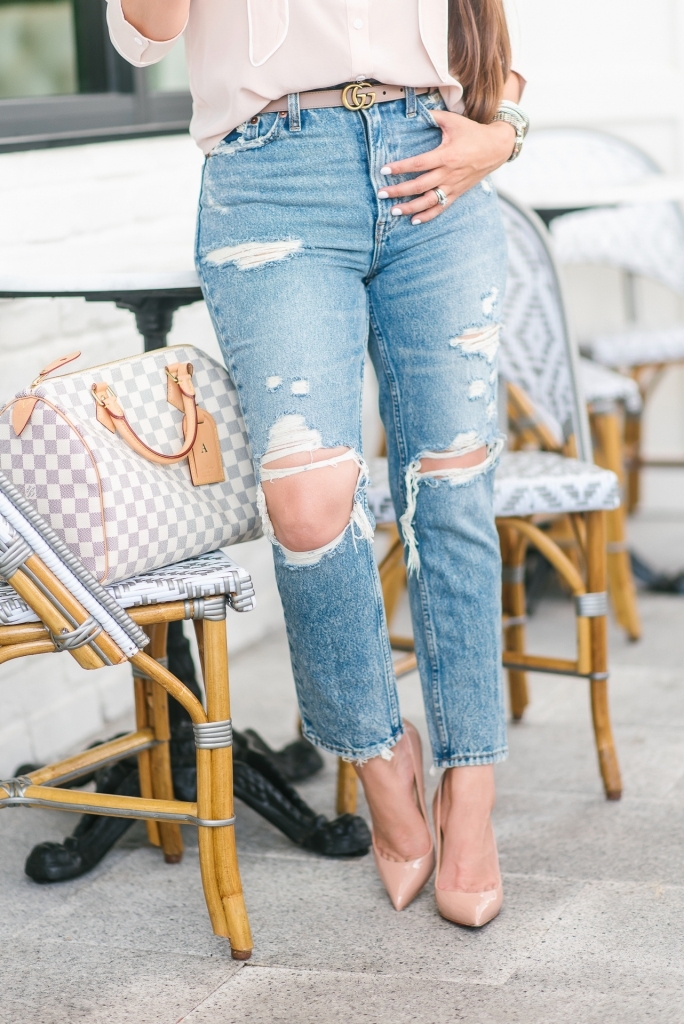 SHOP MY DISTRESSED MOM JEANS LOOK:
Top – small | Jeans – 26 short | Shoes | Belt | Necklace | Sunglasses | Bracelets | Watch | Handbag
Summer is in full force, it's hot as heck and the boys are getting lots of family time. I will admit, it's a lot harder getting my work done when they are home but I love that once I am done we can head out to do something together. They are at the perfect age were they can entertain themselves for a little bit while I work but still want to spend time with me…lol. I am going to soak it up while it lasts. We are actually currently planning this Summer's family vacation. I think I want to do the same thing we did last Summer. It was so easy, stress free and felt like a true get away. Check out the vlog here. XO