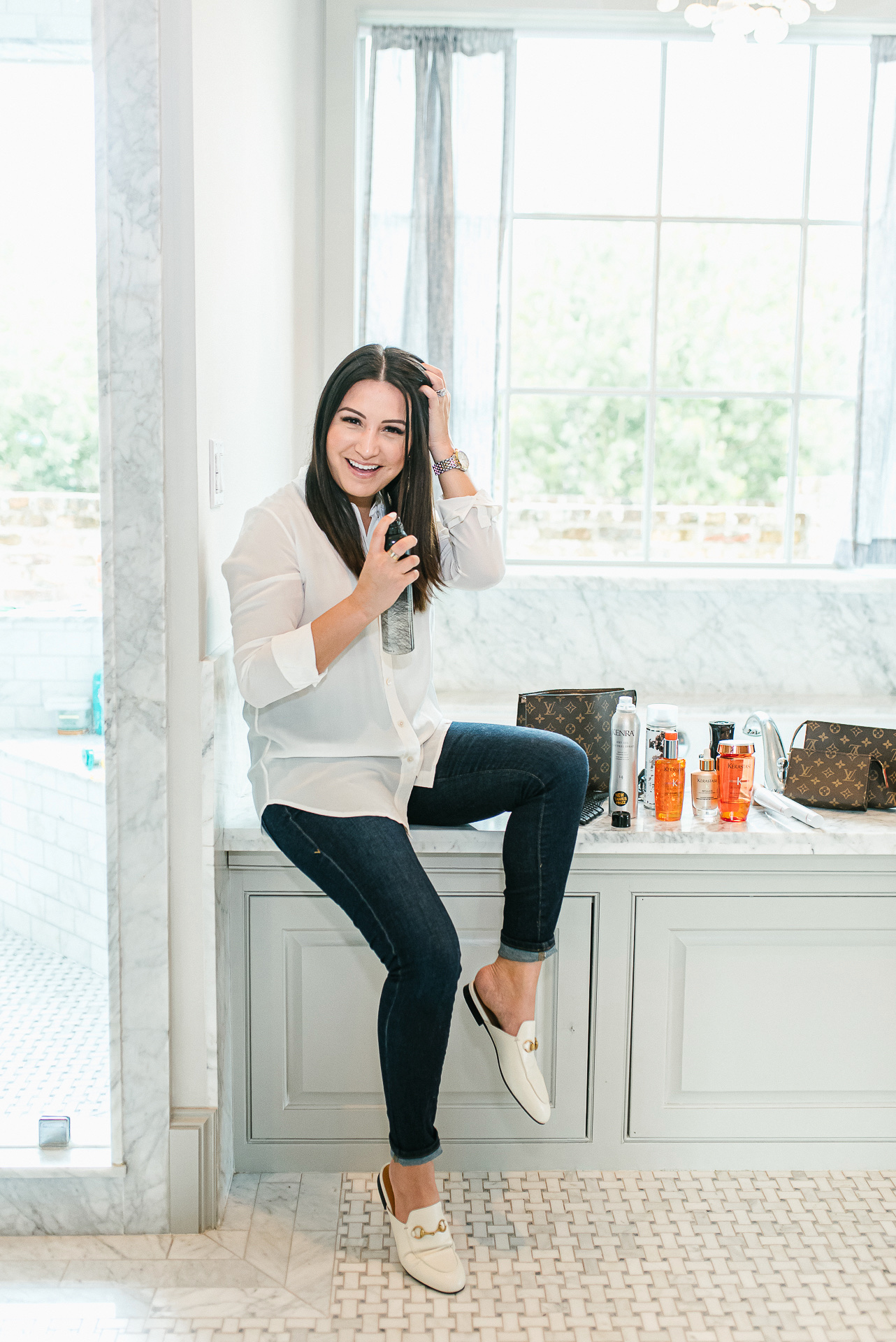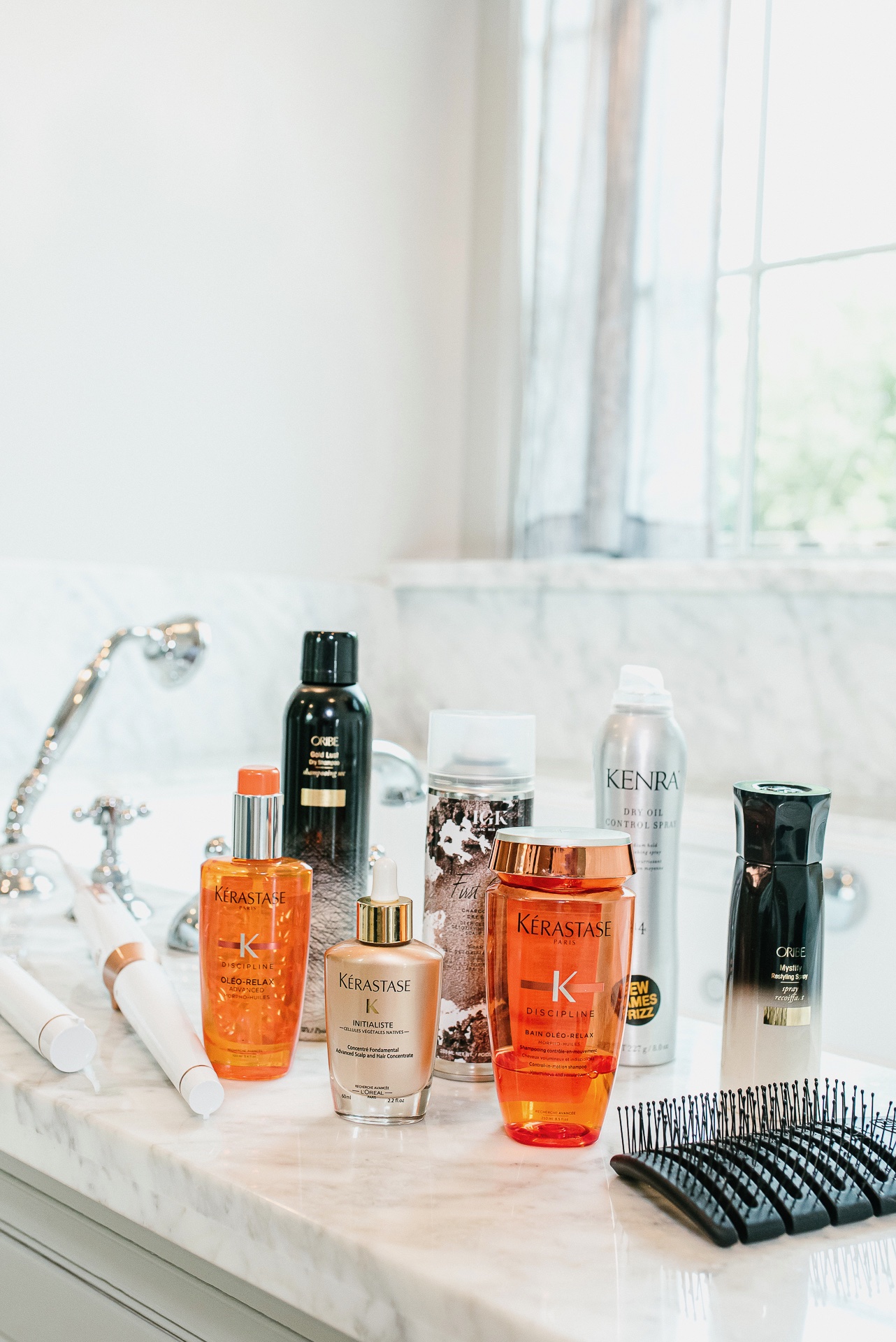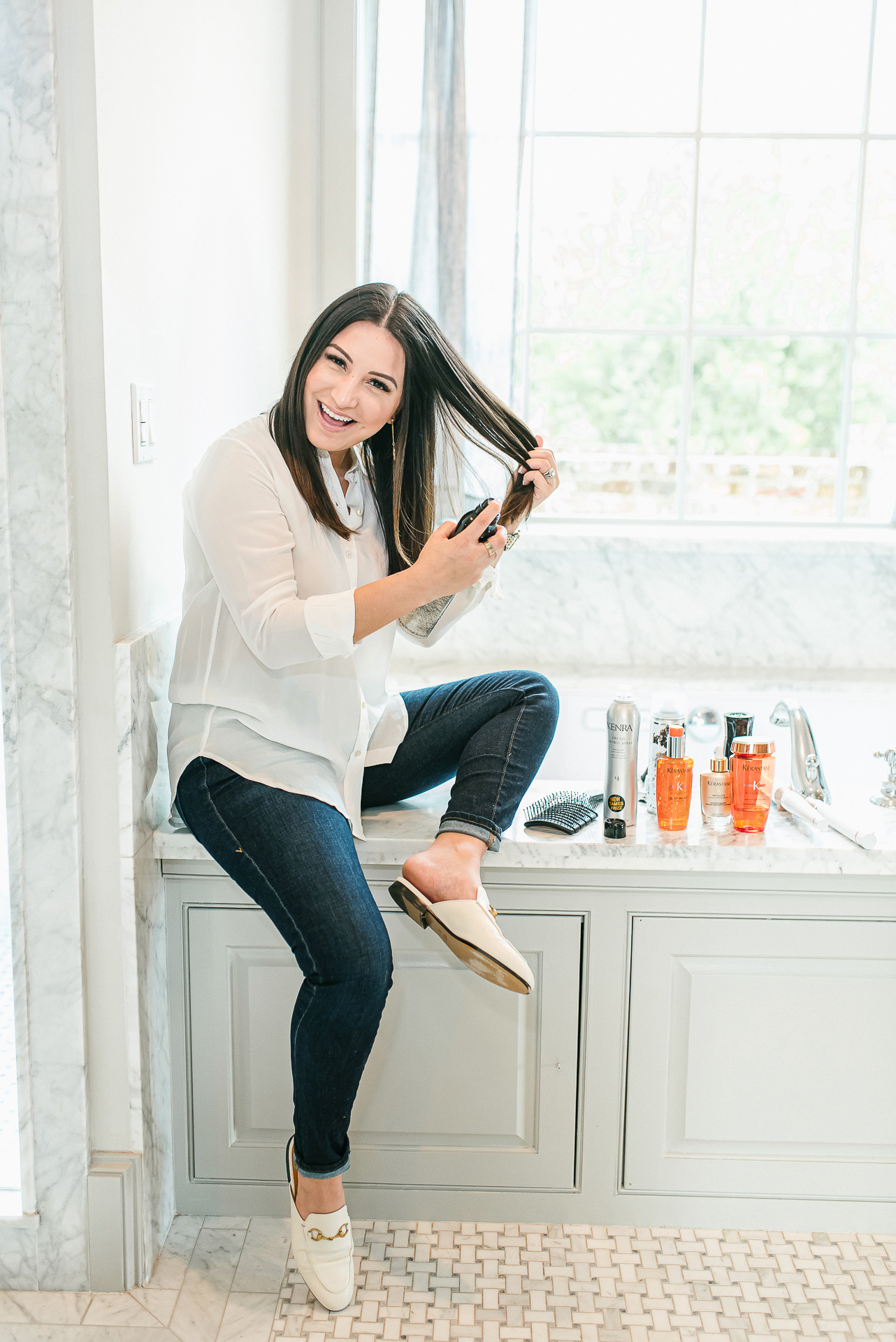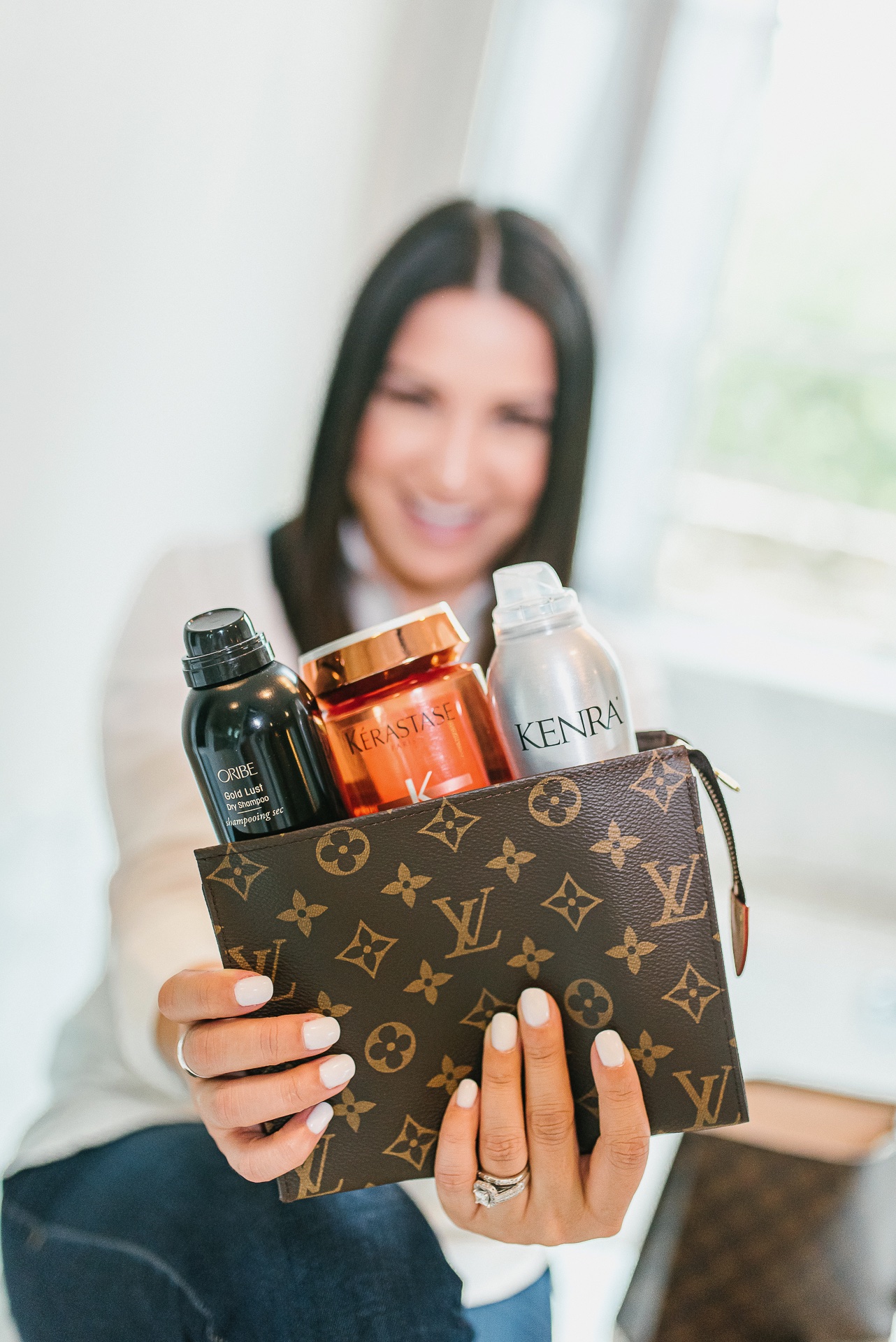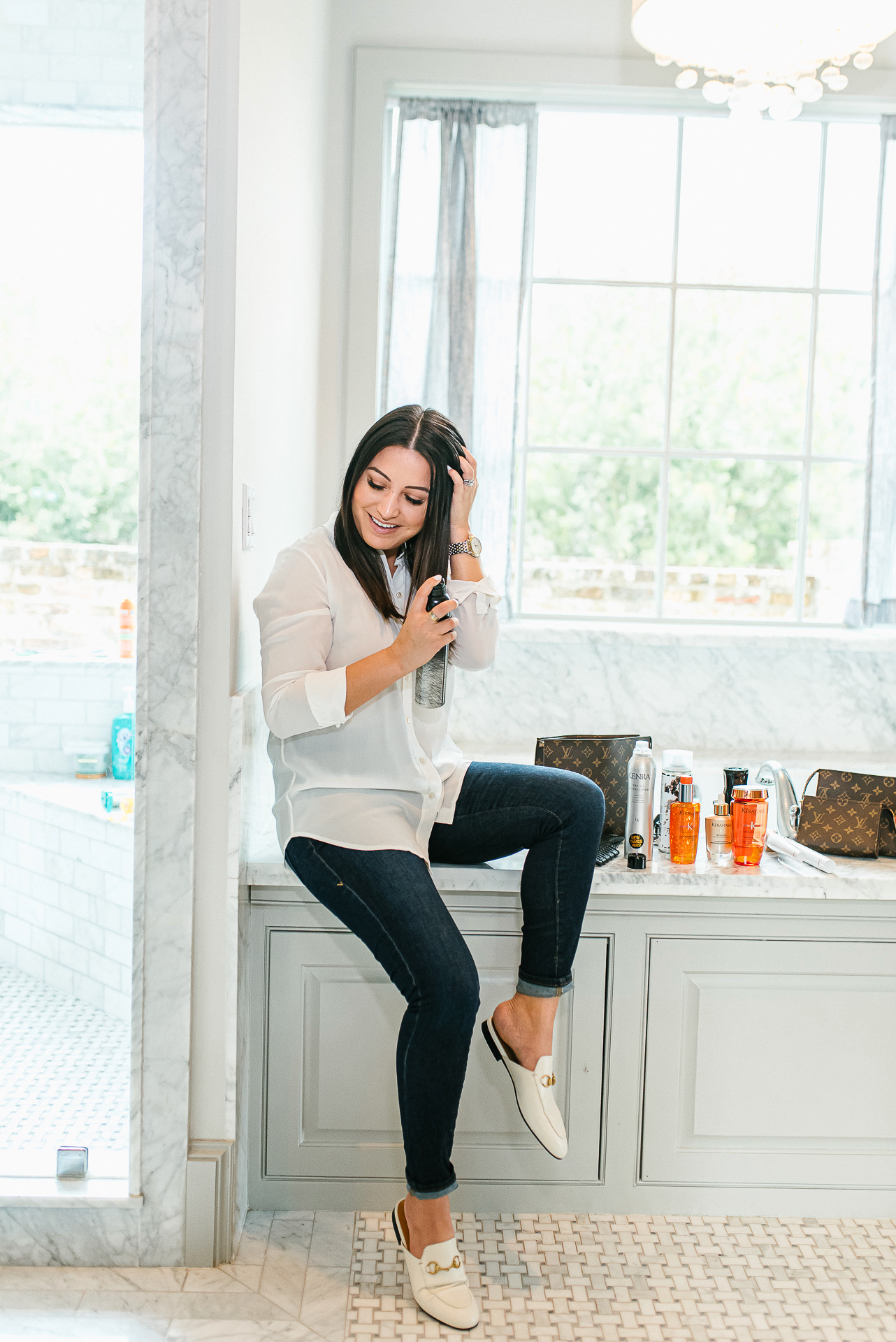 It's here, it's finally here. My current go to favorite hair care products. I've been getting questions about my hair a ton lately so I knew it was time to share another round up of all my favorites. I'm an admitted product junkie but I also don't use a ton of styling products on my hair. I've been using these products for a while now so I recommend them all. For reference, I tend to get an oily on the roots after day one but can go into day 3 hair with the right products…these products. So, yes they are good! Let'e get started with my favorite hair care products. Make sure to share some of your favorite hair care products in the comments. I always love trying new things.
OUTFIT DETAILS + SIZING
CLICK PINK TEXT TO SHOP
Top – S | Jeans – 2 | Shoes – up half | Earrings | Watch
CLICK TO SHOP OUTFIT DETAILS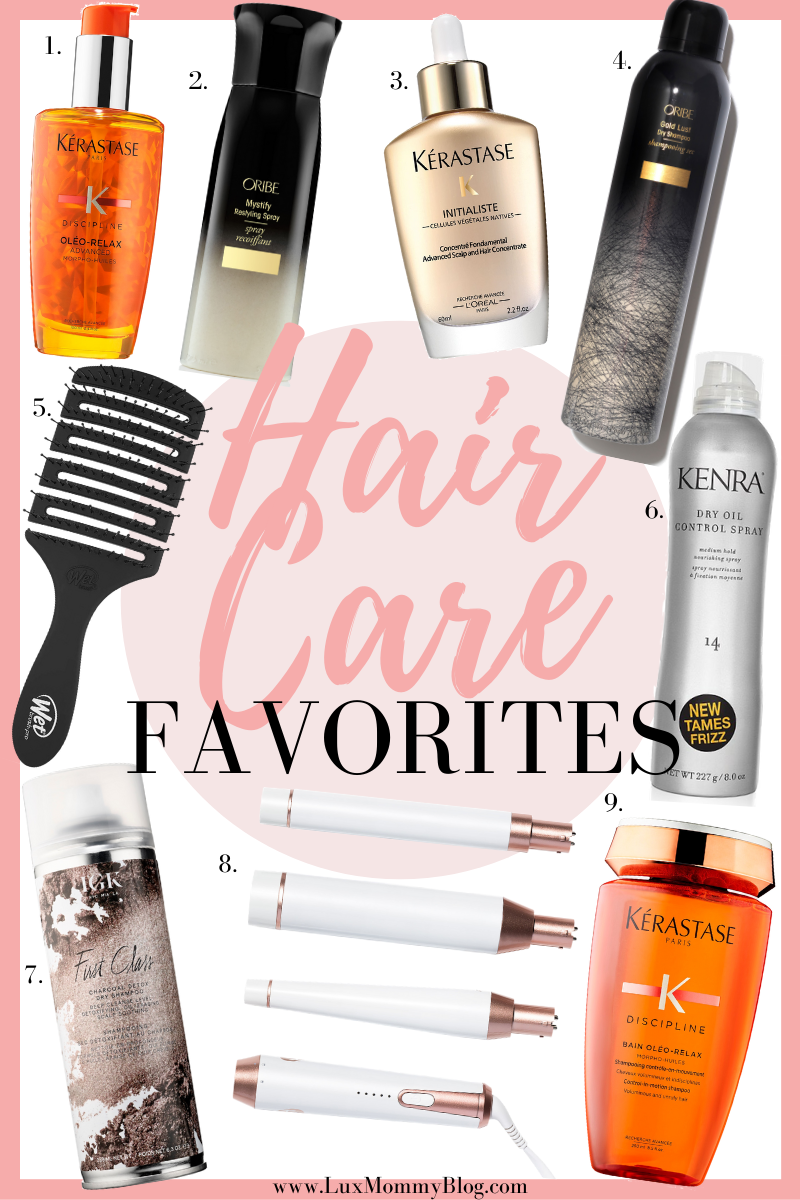 1. They make some of my favorites hair serums. They don't weigh down the hair. I apply this one when my hair is damp before I blow dry and then a touch more as a finishing serum sometimes. A little goes a long way and it smells amazing.
2. This is a must have for two and three day hair. If you are struggling with restyling your hair on those extra days give this a try. I spritz this on dry two or three day hair and restyle and it works like a charm. Yes, it's pricey but this bottle also lasts forever!
3. I started using this around my hair line to strengthen my hair from putting it up so much. If you are having breakage, thinning hair or put your hair up a ton this is a great serum. I put two to three vials around the hairline and massage it in. I've already noticed a difference so this is be a re-buy for sure.
4. I've talked about this dry shampoo a lot in the past and it's still a favorite of mine. It's great for two day hair or if you have very minimal oil. It feels different than the average dry shampoo, no powdery mess with this one. It's a wet formula but it works. It's hard to explain without trying it for yourself. If my hair is good just needs a little something this is my go to dry shampoo.
5. I've always been very picky about what I will brush my hair with, which I think plays a huge role in the health of your hair…think breakage. This is the first brush I've used in a VERY long time. I've been using a wide tooth comb for years. I LOVE this brush. Trust me, you want this one. No tangles, runs smoothly through your hair in one pass. It's good and so affordable too.
6. If you're looking for a finishing spray, this is my go to recently. A little goes a long way, so if you use too much it will make your hair oily. A lite pass all over will give your hair the softest shine and control frizz, always an added bonus.
7. Okay, this is the BIG daddy when it comes to dry shampoo. This one is tough and can get even the oiliest hair in check. I use this on one, two and even four day hair sometimes. As with most of these products a little goes a long way and I highly recommend you do light layers and build to what you need instead of going all in.
8. If you ever see my hair is anything but straight this is what I use. I can get a nice bouncy curl, a little bend or a beachy wave with this set. It comes with three wand options, I've used them all. I love that they all give a different looks. I reach for the 1″ the most but they all have their place if you like to try different looks.
9. My new FAVORITE shampoo y'all. It really helps with frizz and makes my hair feel and look so smooth. I've noticed a big difference in frizz when I use this shampoo. Oh, and it smells so good!
SCROLL + CLICK TO SHOP HAIR CARE FAVORITE + OUTFIT DETAILS