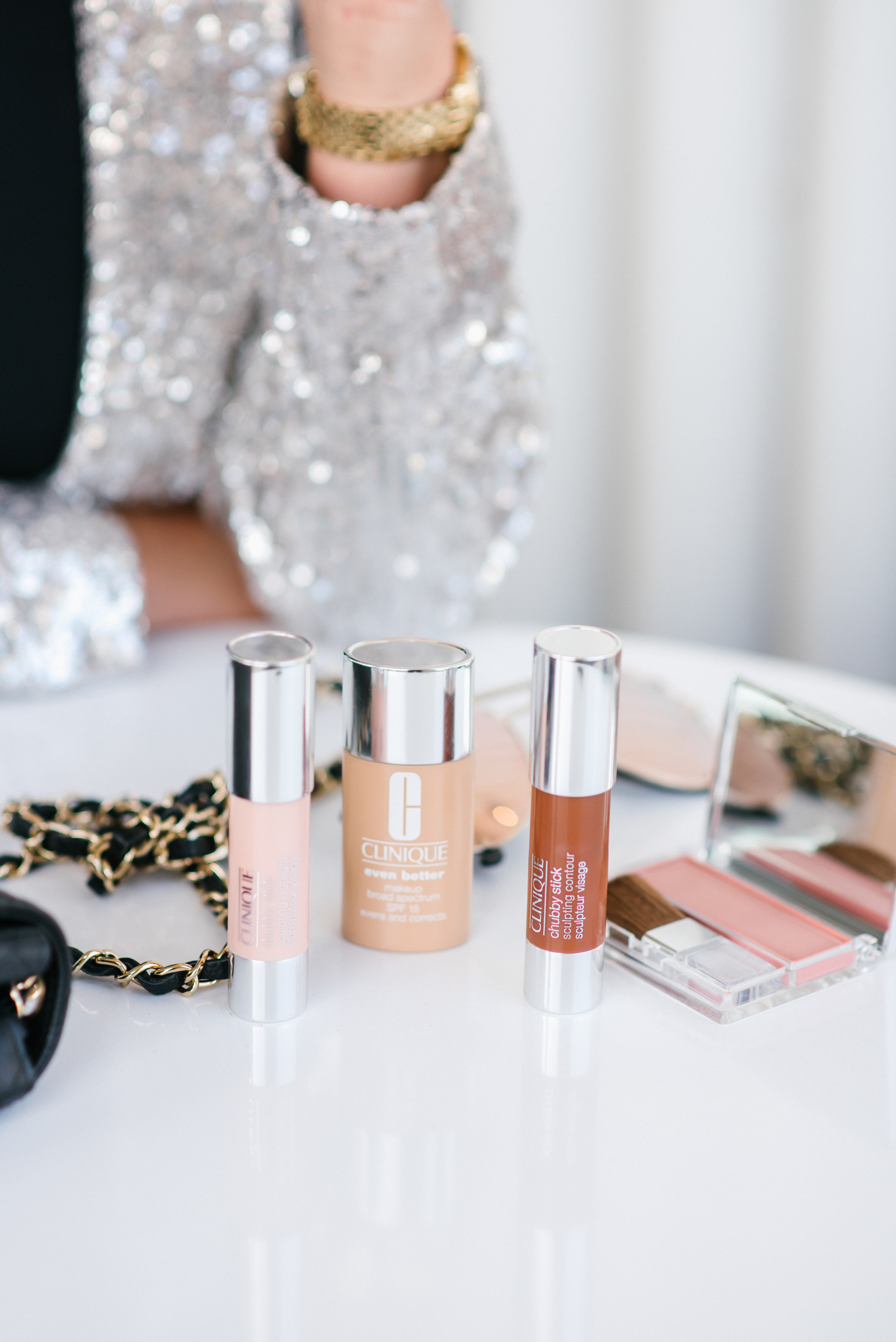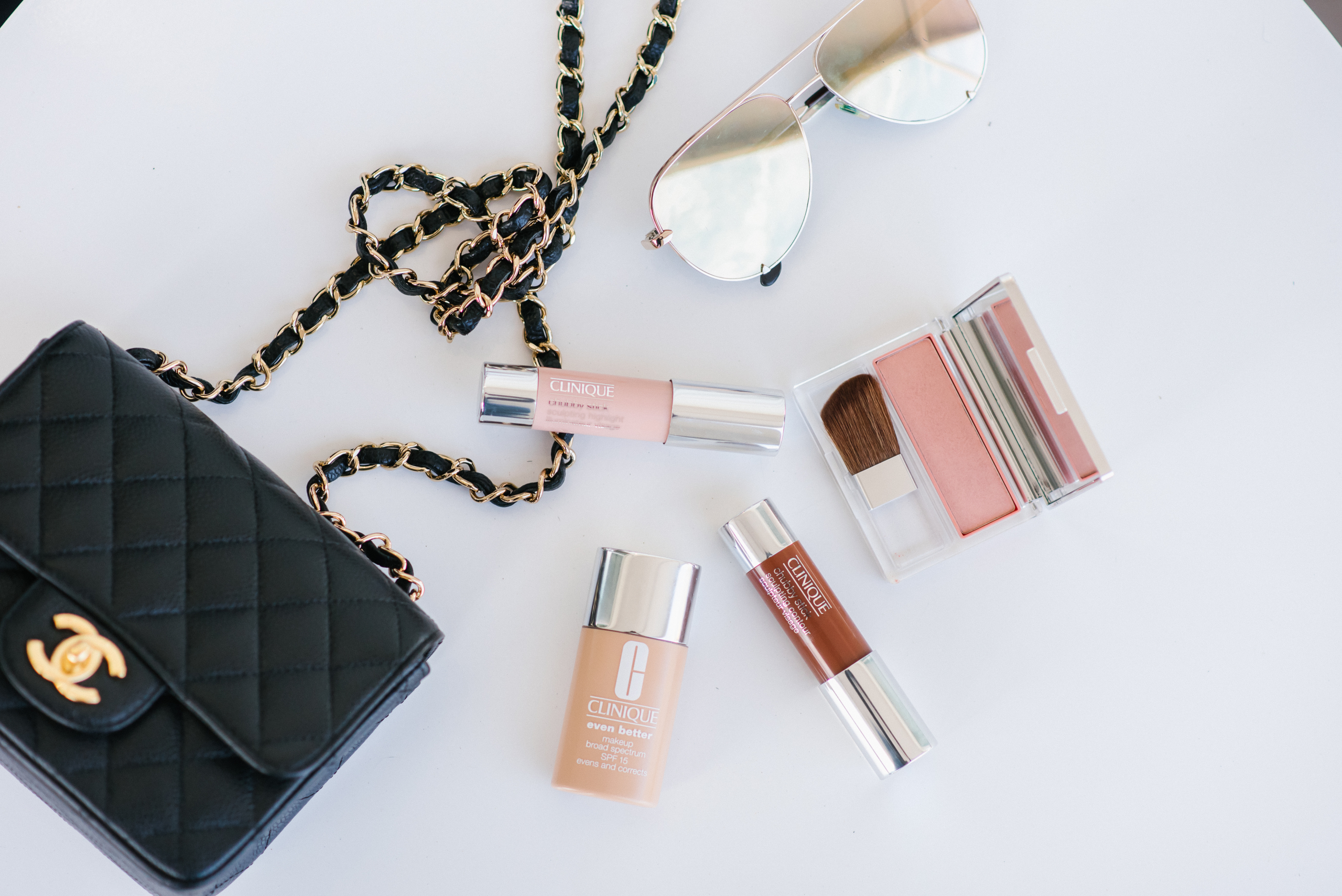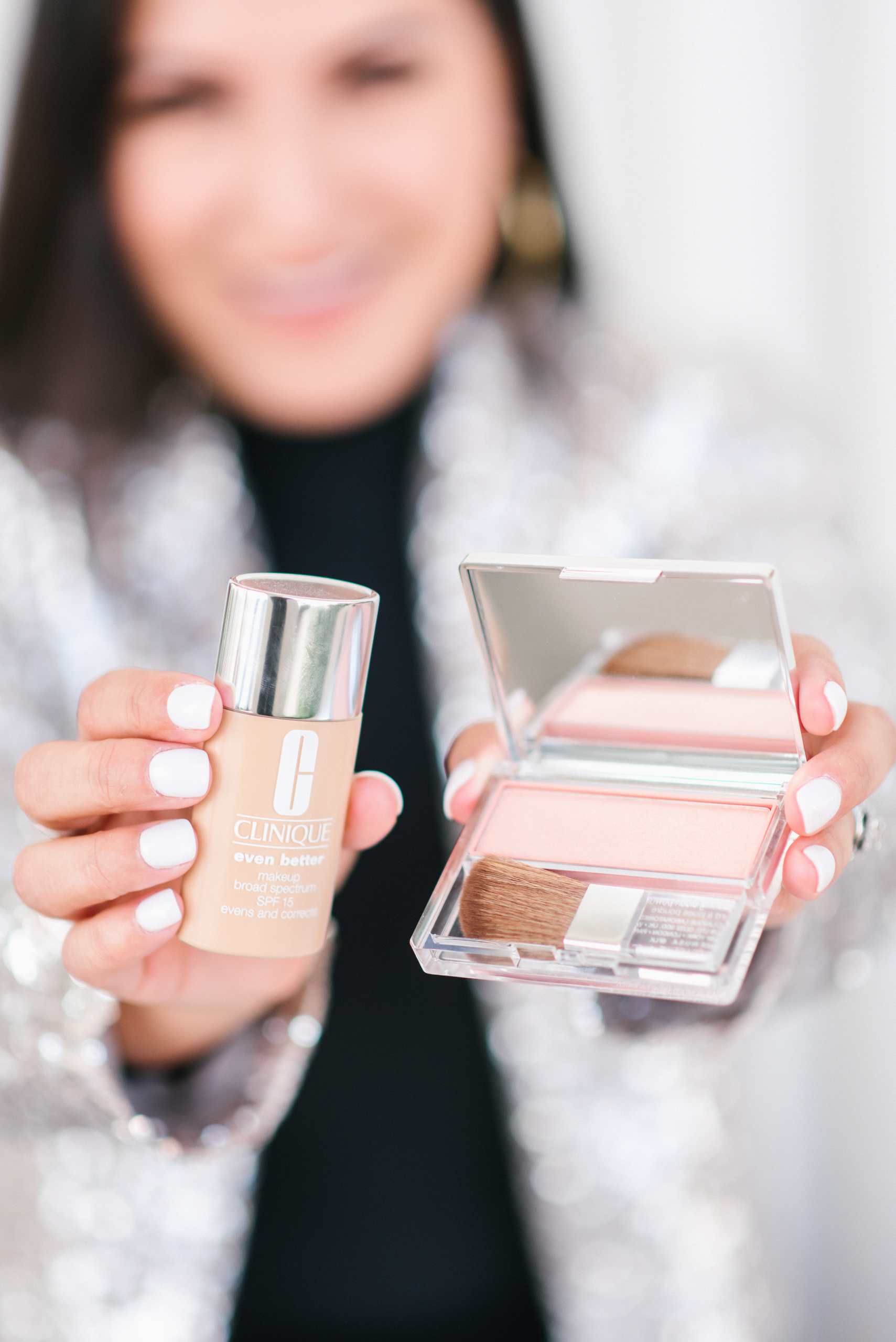 Who's ready for a few Holiday beauty must haves?! I've partnered up with Clinique to share some of my top Clinique makeup products. If you've been around for a while you know this foundation is an all time favorite but I found a few other products that I am currently loving and are perfect for your holiday look. Also, Clinique is having a ton of Black Friday Deals happening now! Check out my top 4 Clinique makeup products below!
Nov. 25 – 30% OFF Site-wide + 60% OFF Limited Edition 4pc EBCI Set
Nov. 26 & 27 – 30% OFF Site-wide + 60% OFF Limited Edition 4pc Moisture Surge 100
Nov. 28 – Dec. 1 – 30% OFF Site-wide + 50% OFF Limited Edition BOGO Sets
You know how obsessed I am with this Clinique foundation, it's been a go to of mine for a while now. If you are looking for an everyday foundation this is an all time favorite. The coverage is perfect for everyday and buildable. I love that the finish is natural and I don't have any issues with texture or oiliness. I'm shade WN38. I want to try this foundation next.
Highlight and contour is a must step for my particular face shape but quick and easy is always best. I have found that using a cream contour and highlighter makes my makeup routine quicker but also look more natural. This contour stick is so creamy and blends out perfectly. I love a stick formula to make application easier. If you're makeup challenge, trust me, try a contour stick formula for a quick and easy application.
If you're looking for that perfect glow, this is it! You can use this highlight stick a few different ways. I love using it before I set with powder to create a subtle highlight or on top of powder for a little more oomph. It's the perfect pearl shade and blends in so naturally into your other products. It gives me all the JLO glow vibes. I also love how easy it is to travel with stick formulas. So, whether you want to toss it in your bag for touchups throughout the night or take it with you on your next trip the stick formulas are such a great option.
Blush might be my favorite makeup product. I just love how my face lights up once I add that perfect shade of blush. I tend to gravitate towards a natural blush since I have a habit of going a little heavy handed. This Clinique blush in shade aglow is PERFECTION!! This might be one of my top blush formulas too. I love that it's buildable and lasts all day long. It has the most beautiful sheen to it so you get that perfect color and a subtle glow too.
Make sure to check out the Clinique Holiday Shop here, they a ton of different gift ideas for the beauty junkies in your life. I just ordered this skincare gift set for myself!
Thank you to Clinique for sponsoring this post.