Is P448 a luxury brand?
Hey y'all! As you all know I have been seriously loving luxury sneakers recently and I have started collecting a few pairs. Today I thought I'd share my final thoughts in this P448 Sneakers Review. I broke it down into categories and hopefully answered all your questions. If I missed anything, please let me know in the comments.
First of all, yes! P448 sneakers are for sure a luxury brand. This luxury brand is headquartered in Italy with a focus on innovation and top-quality manufacturing. Their products are well worth the investment. They will hold up and last far longer than your average pair of sneakers.

What does P448 mean?
Before I dive right into my P448 sneakers review I have to try to answer the question everyone seems to be asking: "What does P448 mean?". To be honest I'm not sure. The company does not spell that out anywhere on their website. If you know please let me know in the comments of this post!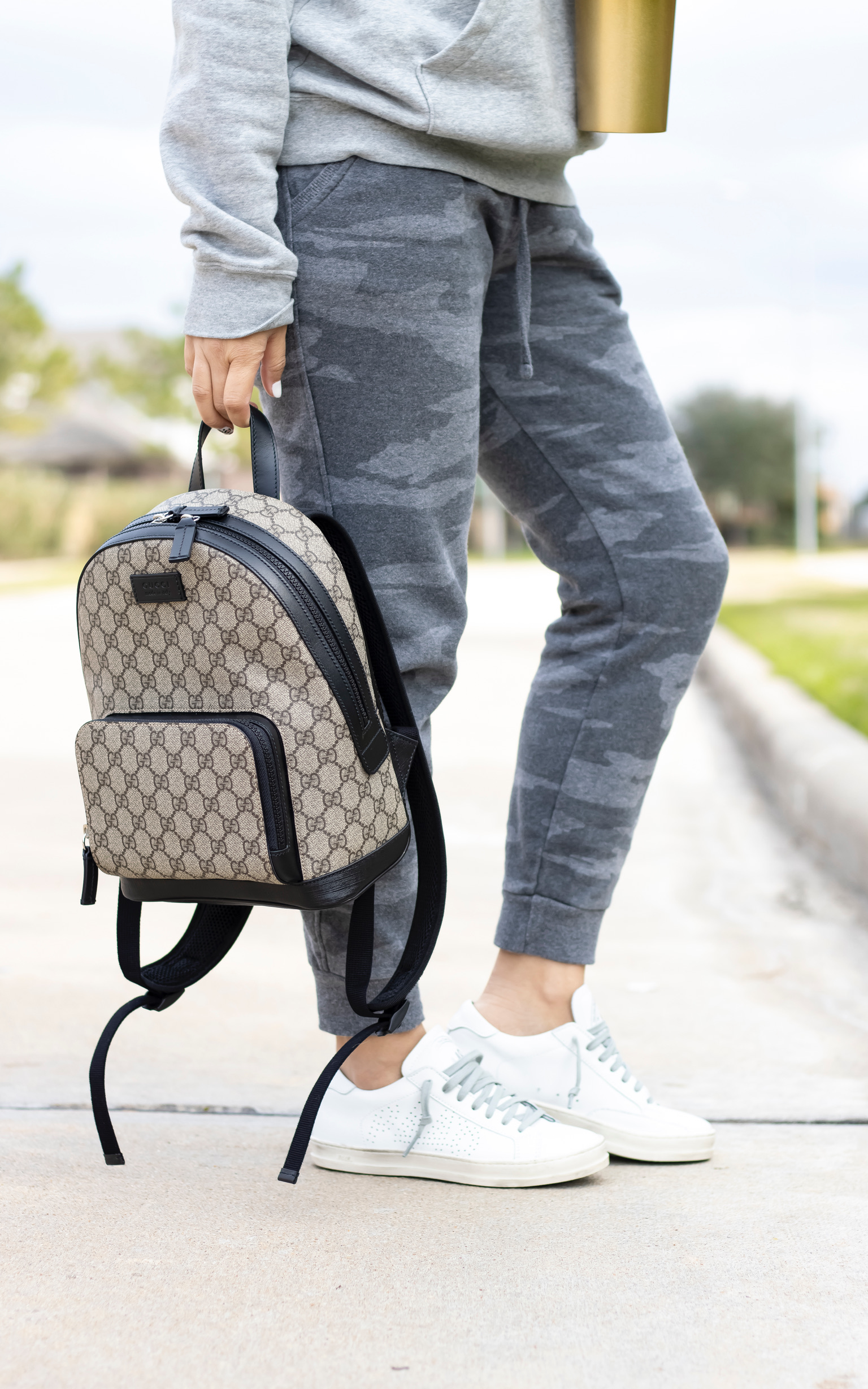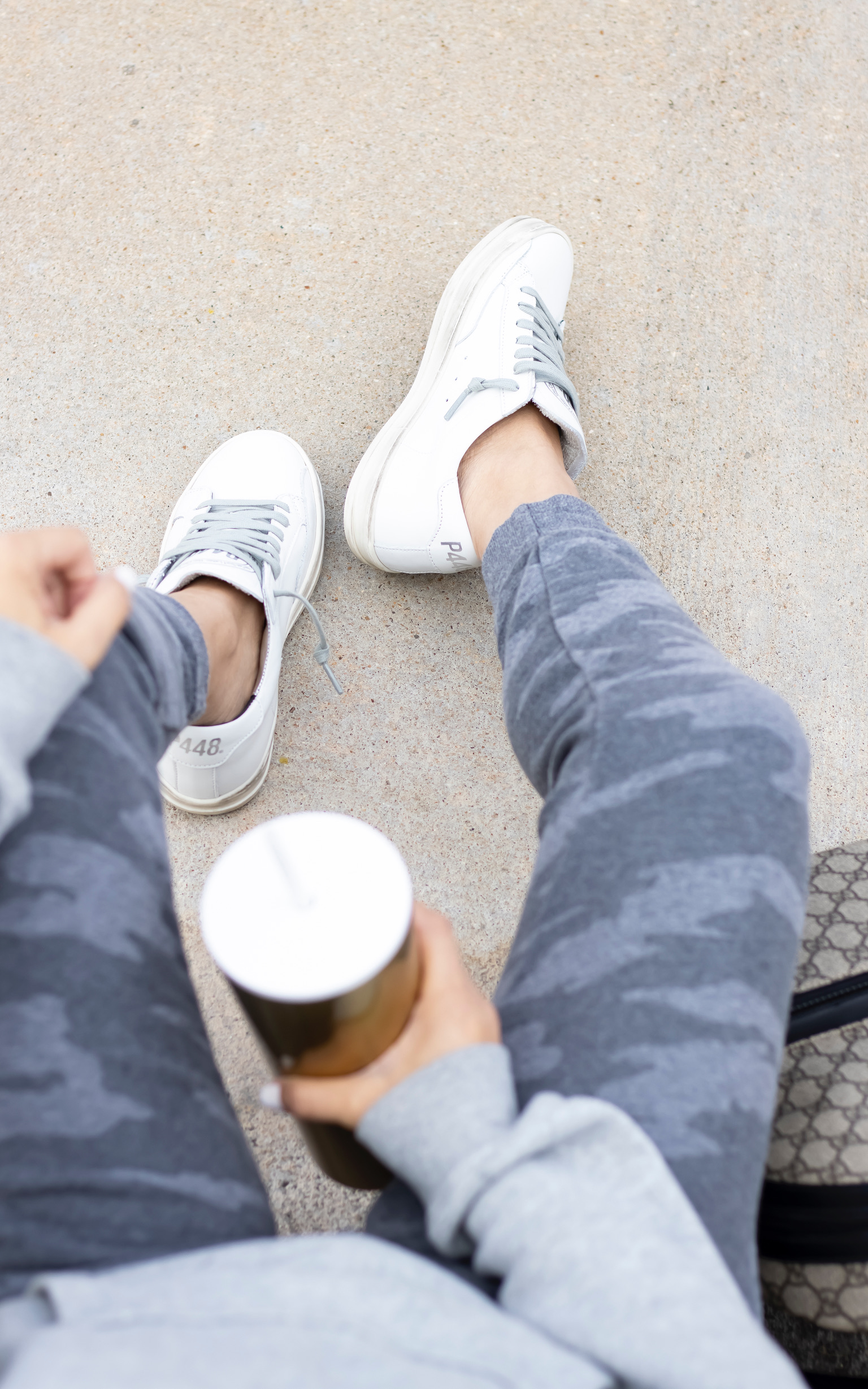 Do P448 sneakers run small or big?
This is the most common question you all ask me by far: How do p448 sneakers run? They run a little bit big. I am a true 6.5 and I got a size 36 which converts to a 6 in US sizing. They also run a little bit wide, I have medium width feet, but not too wide where they are floppy. I actually think the width makes them super comfy. They also come up higher on the ankle than other luxury sneakers I've bought, which makes them even more comfortable IMO.
Comfort
These sneakers require zero break in. They were comfortable from the second I put them on and I can wear them for long periods of time. They have terry cloth on the tongue of the shoe and on the inside side which makes them super soft and comfortable to wear. Out of all my sneakers, these are the most comfortable for sure. If I just want comfort, these are what I reach for.
Quality
The quality is definitely there. They paid attention to every detail from the terry cloth on the inside to the details on the outside. The attention to detail makes this sneakers not only perfectly on trend but so comfortable. I also love that they are half the price of other popular luxury sneakers but also one of the best quality sneakers I own. When it comes to quality, they did it right.
Socks or No Socks?
I personally don't wear socks with these. The interior is built in a way that you don't have to wear a sock. They also come up higher on the ankle so you can definitely wear socks if you wanted as long as they are no show like these! Those are my current favorite no show socks. I wear them often.
P448 Sneakers Review Pros + Cons
Pros:
Comfort
Cheaper than other luxury sneakers
Available in a lot of styles + colors
A good bang for your buck compared to other luxury sneakers
Cons:
Still more expensive than a regular sneaker
If you have narrow feet they may be too wide for you
If you are in the market for some luxury sneakers I would definitely check these out! These are the pair that I have and I love them! Are y'all into the sneaker trend? What is your favorite pair of sneakers? Let me know in the comments below. Thanks so much for checking out this P448 sneakers review I hope it was helpful for you in making the decision on whether or not to purchase a pair of your own!
SCROLL + CLICK BELOW TO SHOP P448 SNEAKERS