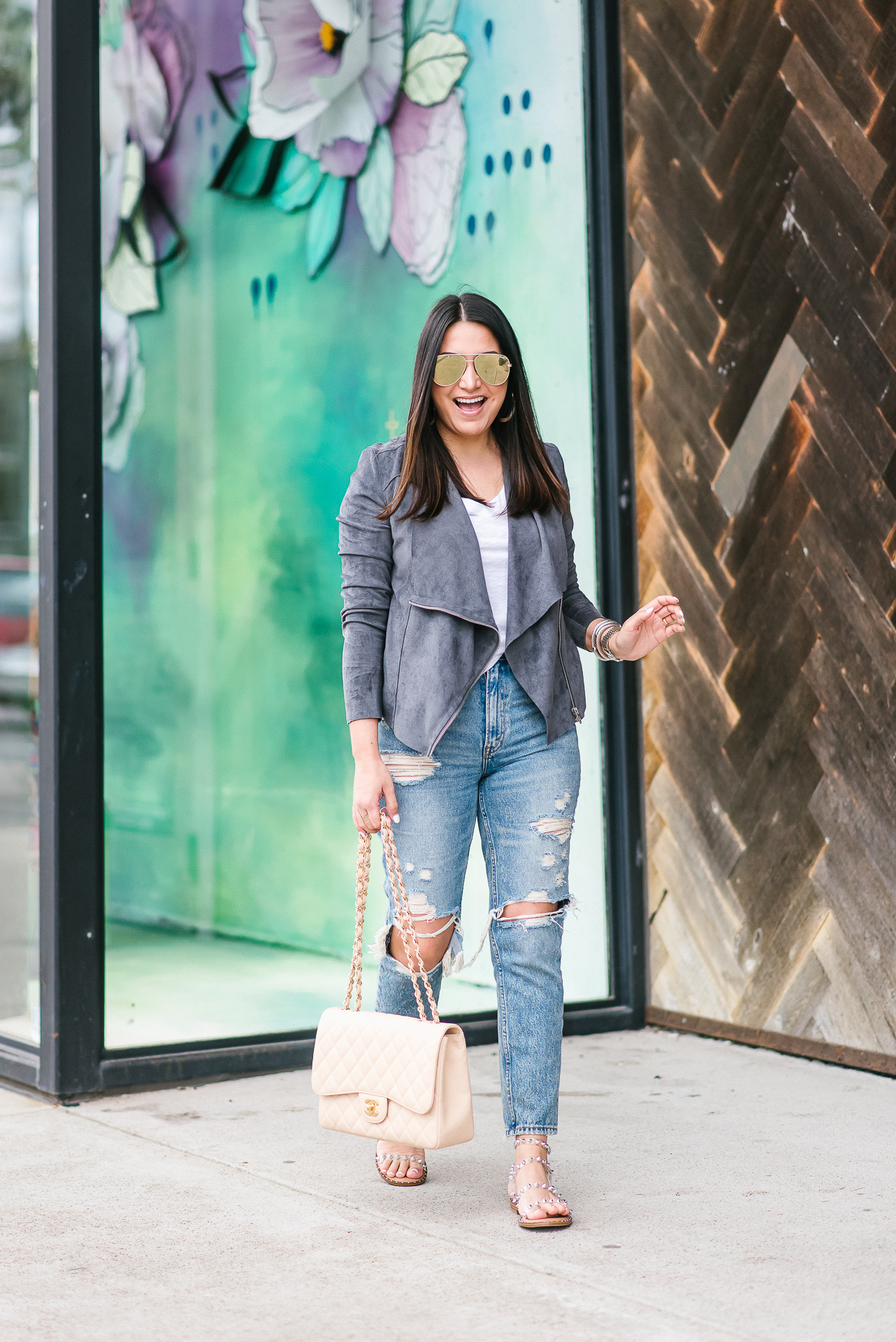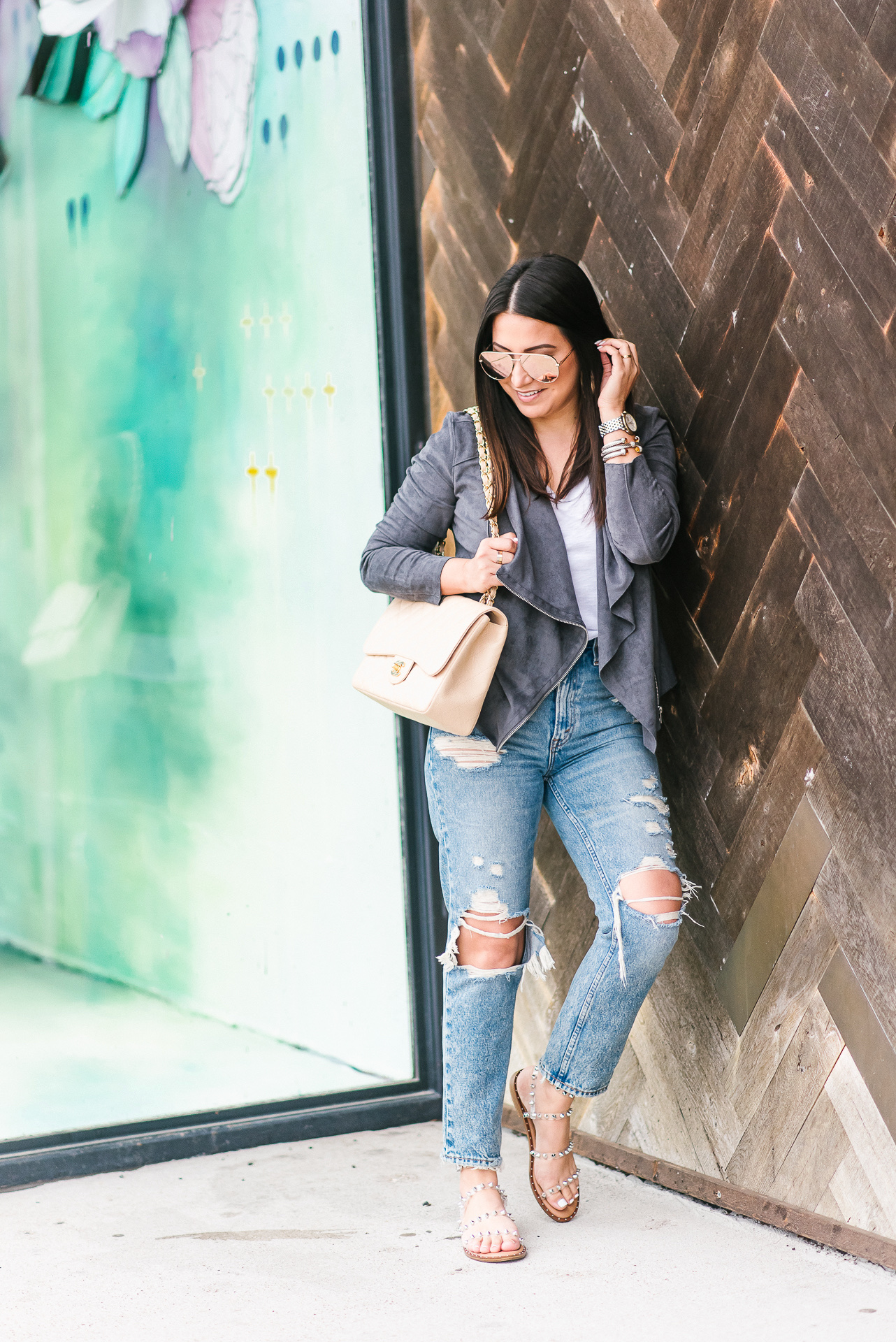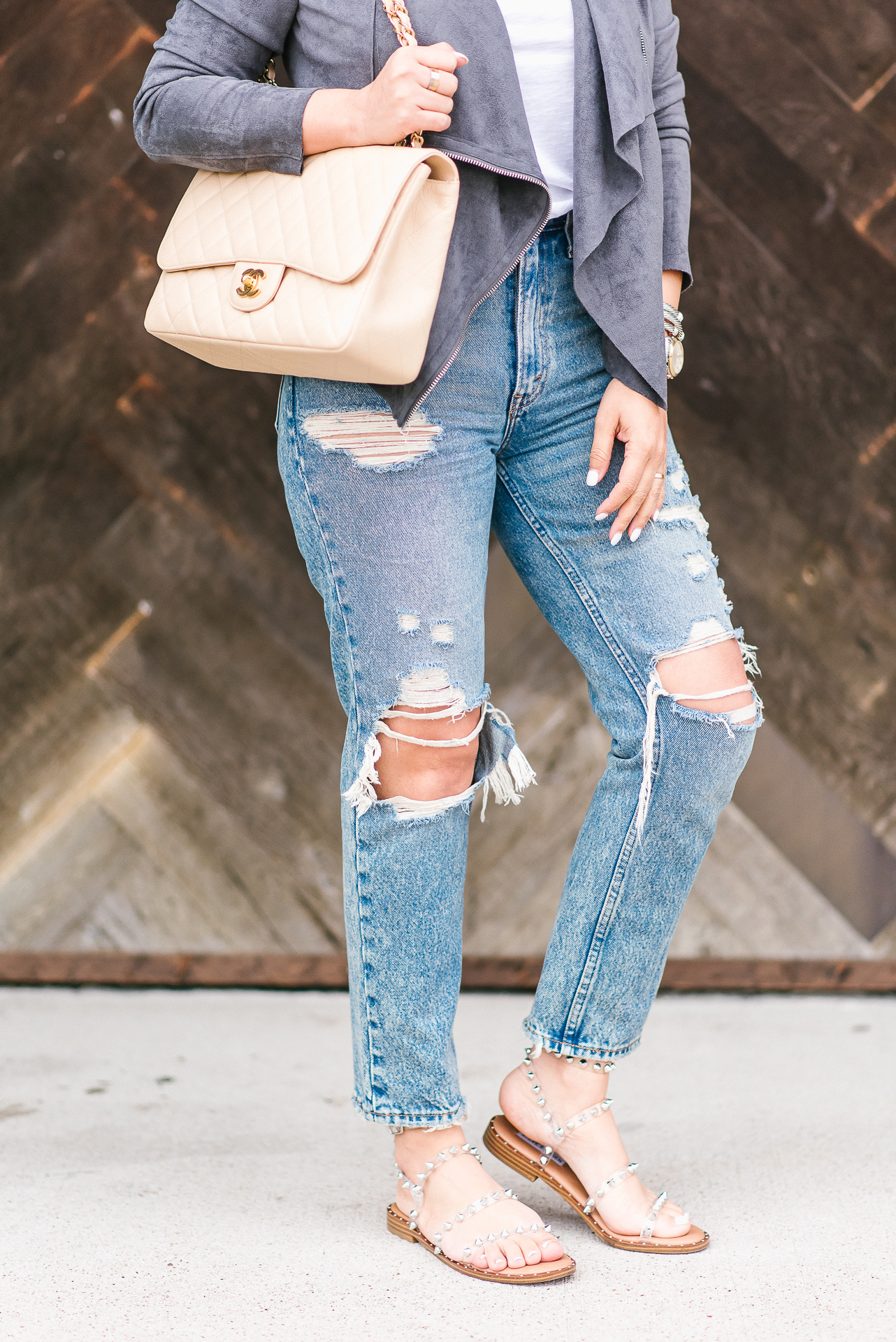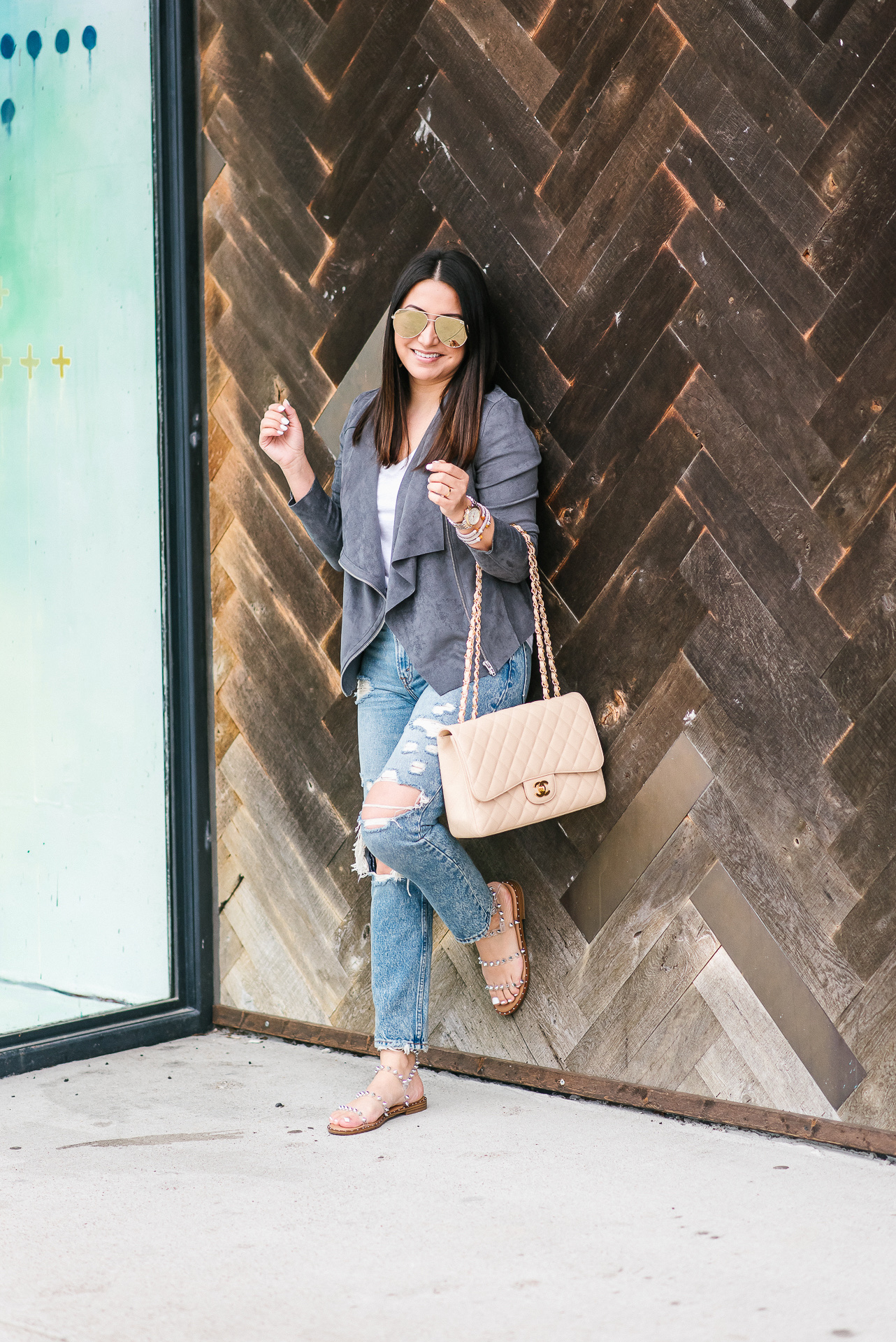 Outfit Details + Sizing
Tee – S | Jacket – S | Jeans – 2 | Shoes + HERE – TTS  |Bracelets | Watch | Rings |Earrings | Sunglasses | Handbag
Okay, enough about that, let's get to this #ootd. I am seriously LOVING this look. It's casual and comfy but still polished with a touch of glam. I am OBSESSED with this lightweight faux suede jacket. It's still available in several colors and it so flattering. I think I need another color! Speaking of obsessed, these studded sandals are a Spring + Summer must have. These will be on MAJOR REPEAT all spring and summer long. The quality is amazing I had to get them in a second color. They are show stoppers y'all. So, it got me thinking…every girl needs a statement sandal. Which is why I put together some statement sandals that are perfect for Spring and Summer! Check them out all out below.
SCROLL + CLICK TO SHOP STATEMENT SANDALS YOU NEED

Which pair is your favorite? I need to share my studded sandal collection on stories soon. They are a new must have for me every year. Besides the fact that this winter was pretty rough for Texas, so I am so ready for all things Spring and Summer. Bring on all the statement sandals, dresses and rompers please!!!
SCROLL + CLICK TO SHOP OUTFIT DETAILS + STATEMENT SANDALS