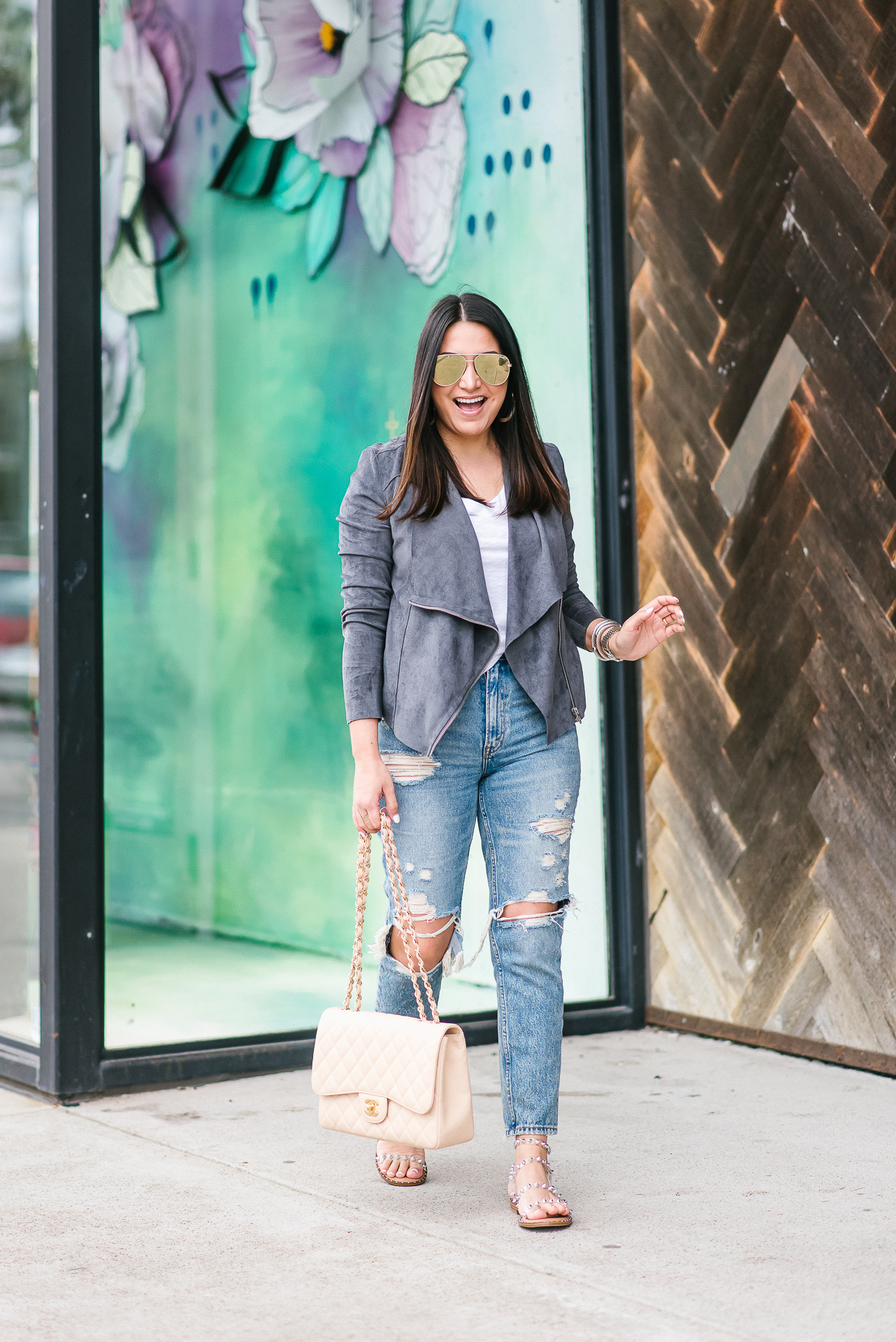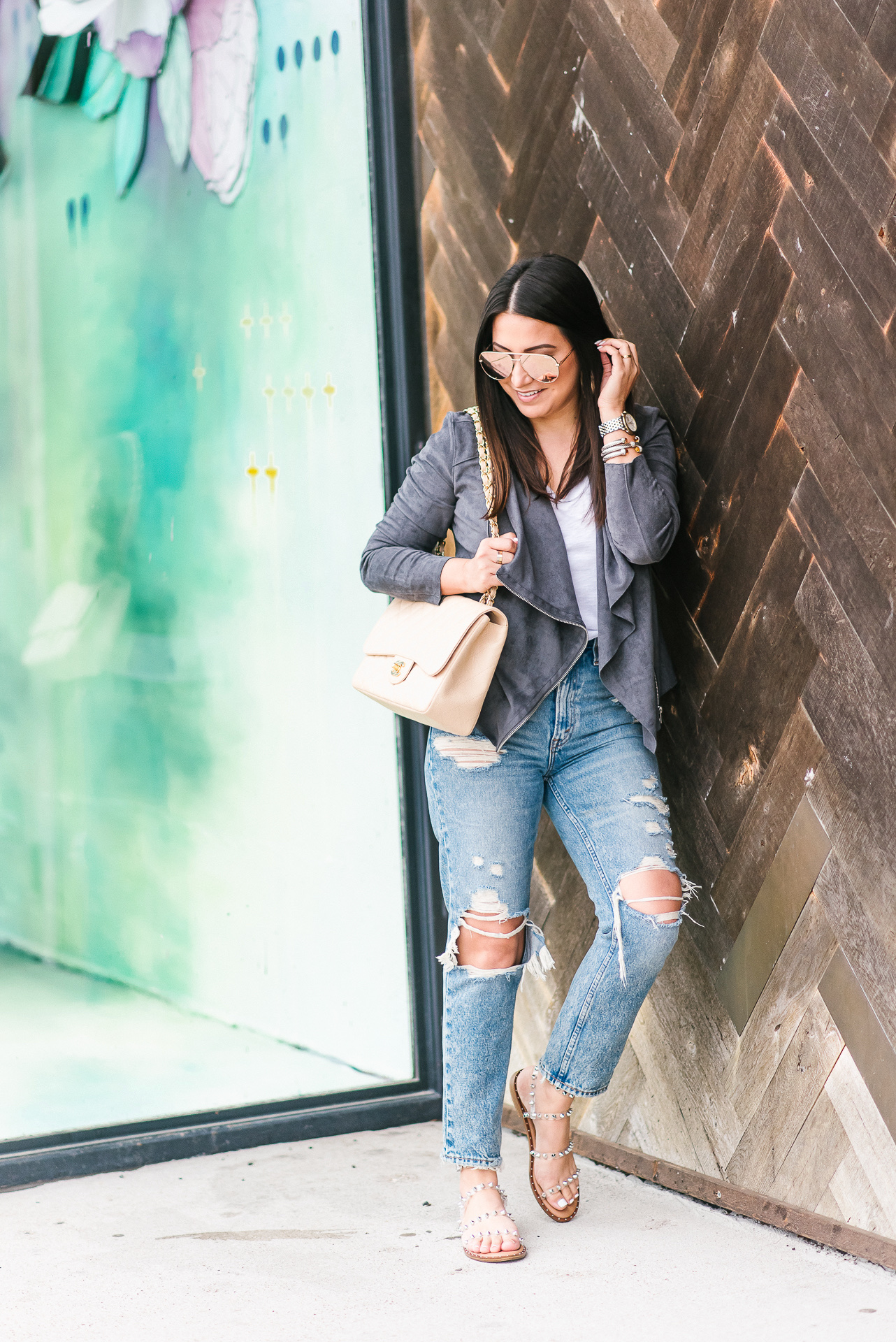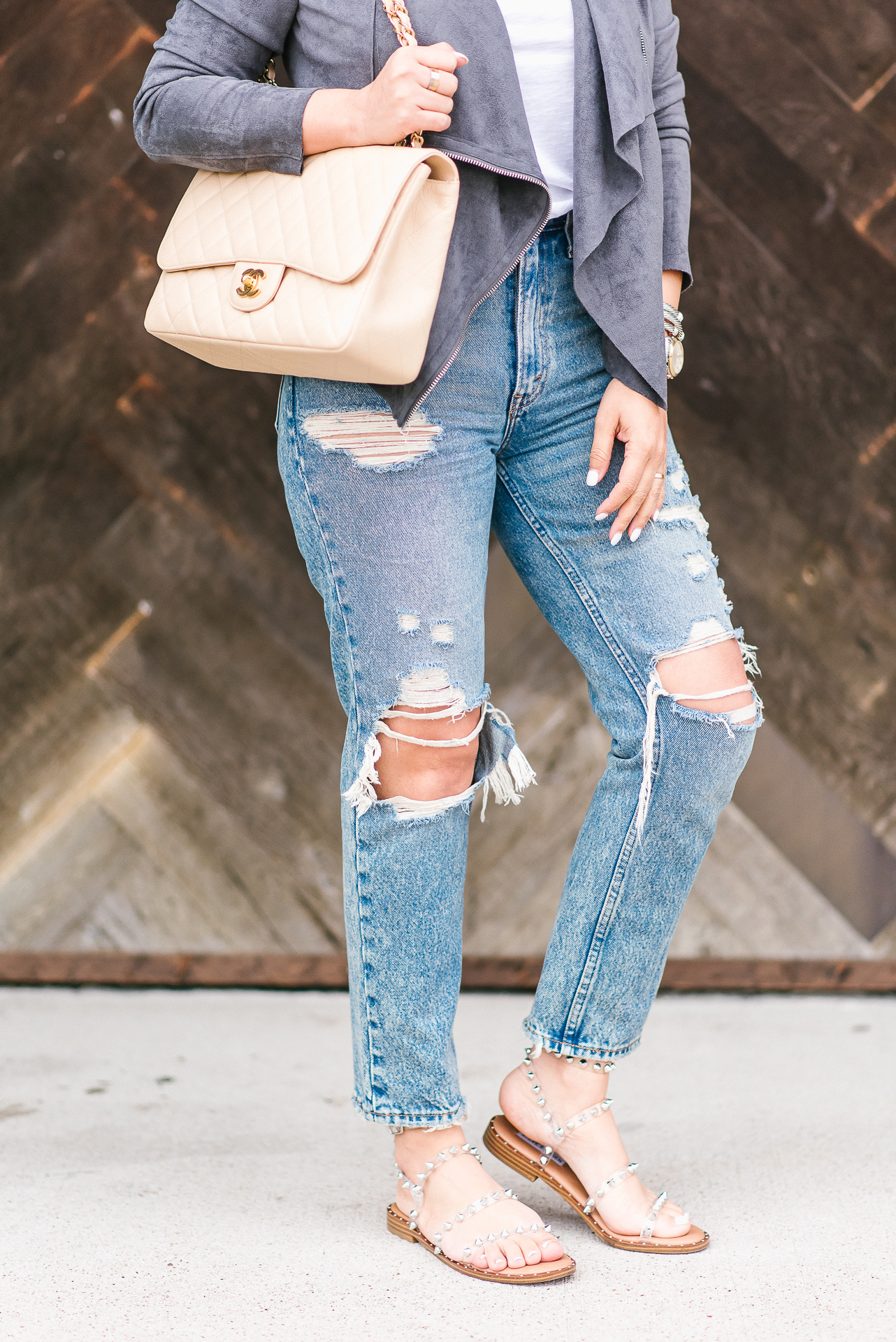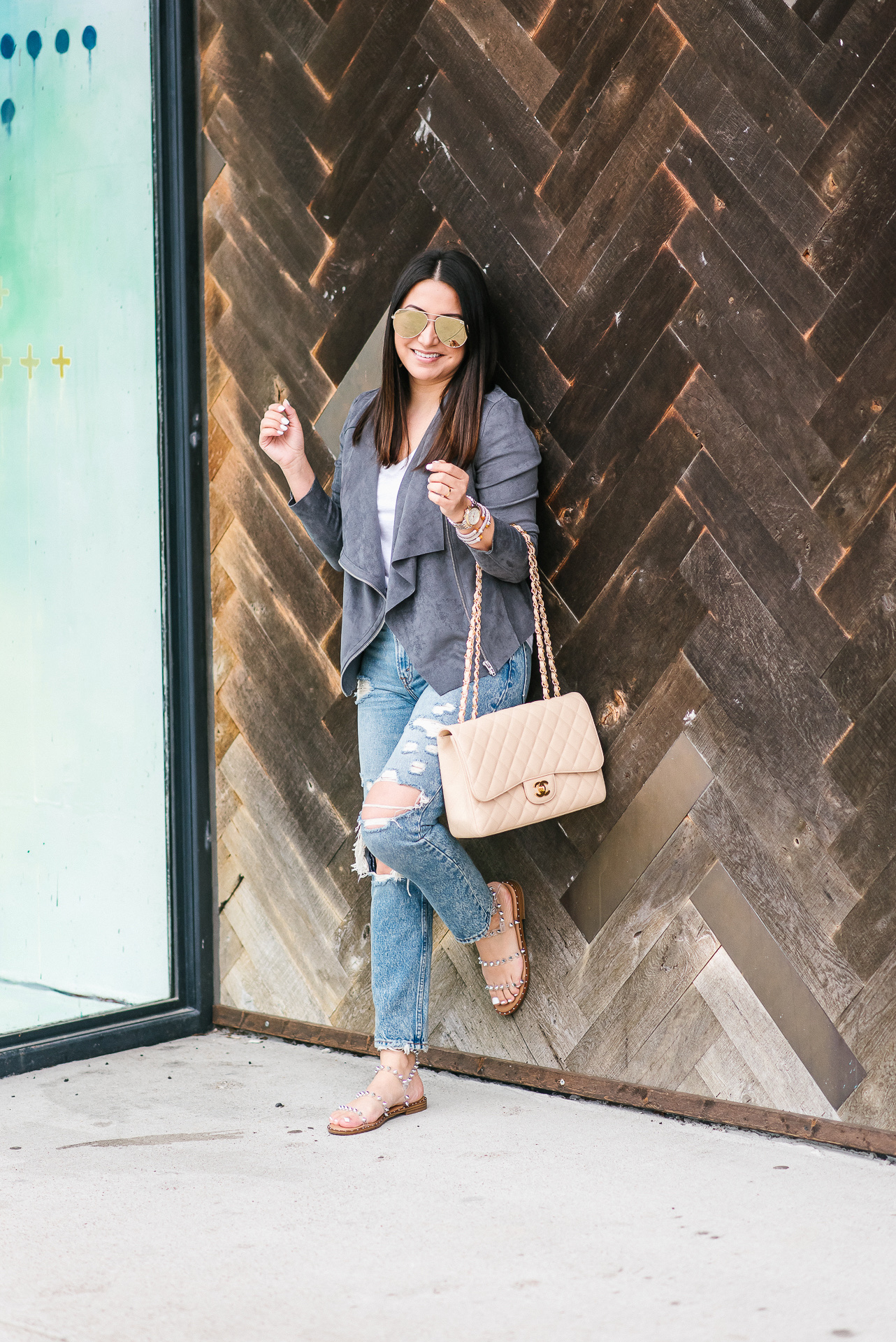 Howdy everyone! It's Rodeo time so let's go with it…haha!!! Speaking of Rodeo, I went on Friday to see Chance the Rapper, he was great. I'll be honest I really didn't know who he was but I was invited by the Kendra Scott team so I had to go. I am so glad I did, not only did a snag a few new Kendra Scott pieces but I am a new Chance the Rapper fan. I came home and looked up a little more about him and I really like him.
Okay, enough about that, let's get to this #ootd. I am seriously LOVING this look. It's casual and comfy but still polished with a touch of glam. I am OBSESSED with this lightweight faux suede jacket. It's still available in several colors and it so flattering. The navy is calling my name. Speaking of obsessed,  when I saw these studded sandals I knew I had to have them. Consider this your warning, these will be on MAJOR REPEAT all spring and summer long. I was honestly even more impressed when I got them in and saw them in person. They are show stoppers y'all. I think I need the tan ones too. I love every single detail and they are comfortable. So, it got me thinking…every girl needs a statement sandal. Which is why I put together 10 statement sandals that are perfect for the upcoming seasons. Check them out all out below.
CLICK PINK TEXT TO SHOP
Outfit Details + Sizing
Tee – S | Jacket – S | Jeans – 2 | Shoes and HERE – TTS  |Bracelets | Watch | Rings |Earrings | Sunglasses | Handbag
SCROLL + CLICK TO SHOP STATEMENT SANDALS YOU NEED

Okay, so which one is your favorite?! Do you see the tan in the sandal I am wearing?! Aren't they perfect. I think I need that color too. I also think these are going in my cart too. We've had a pretty cold winter for Texas so I am so ready for Spring and Summer. I've already got in some great Spring and Summer closet staples and a good statement sandal is also a must have. Which pair is going in your cart? Let me know which one is your favorite.
SCROLL + CLICK TO SHOP OUTFIT DETAILS + STATEMENT SANDALS