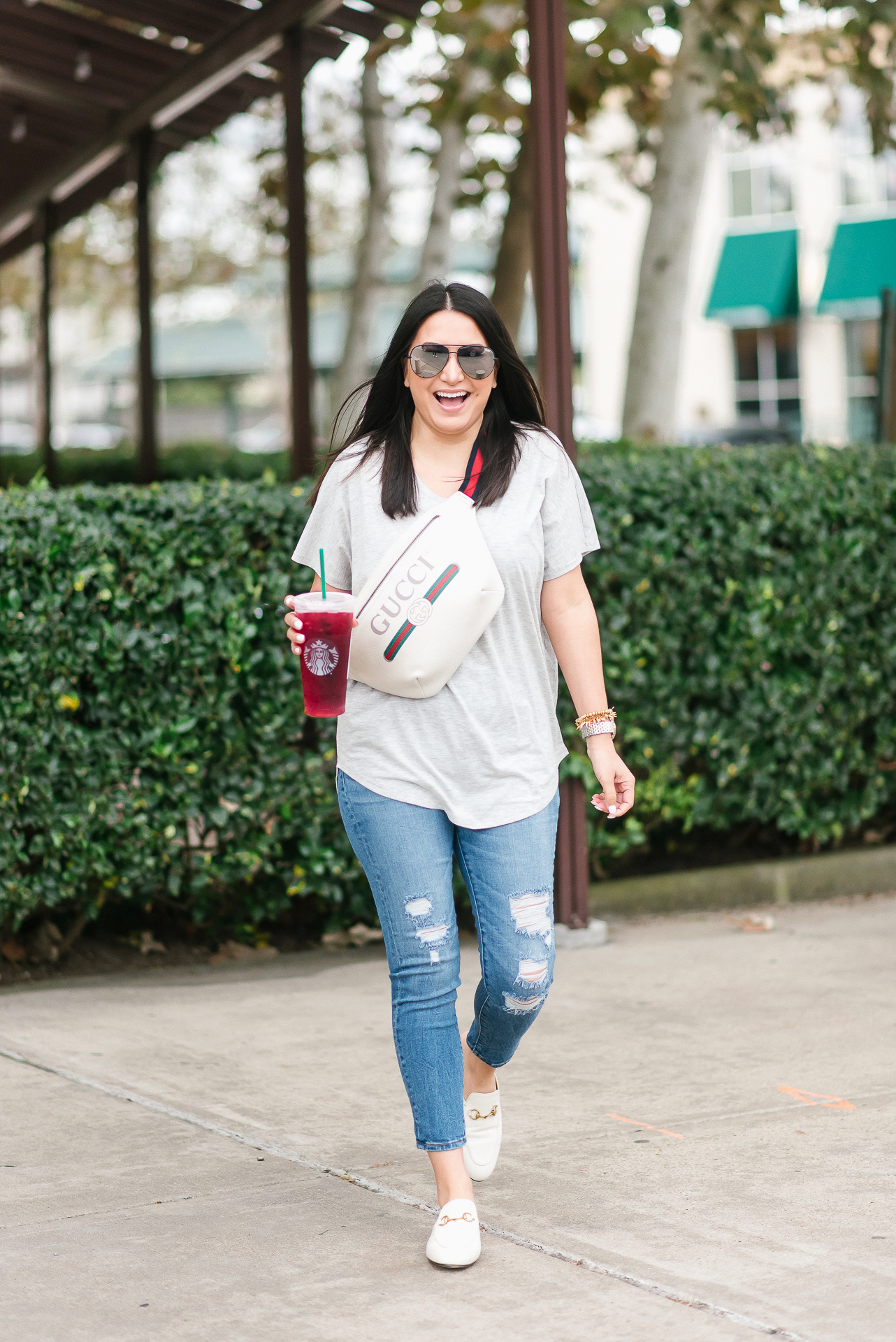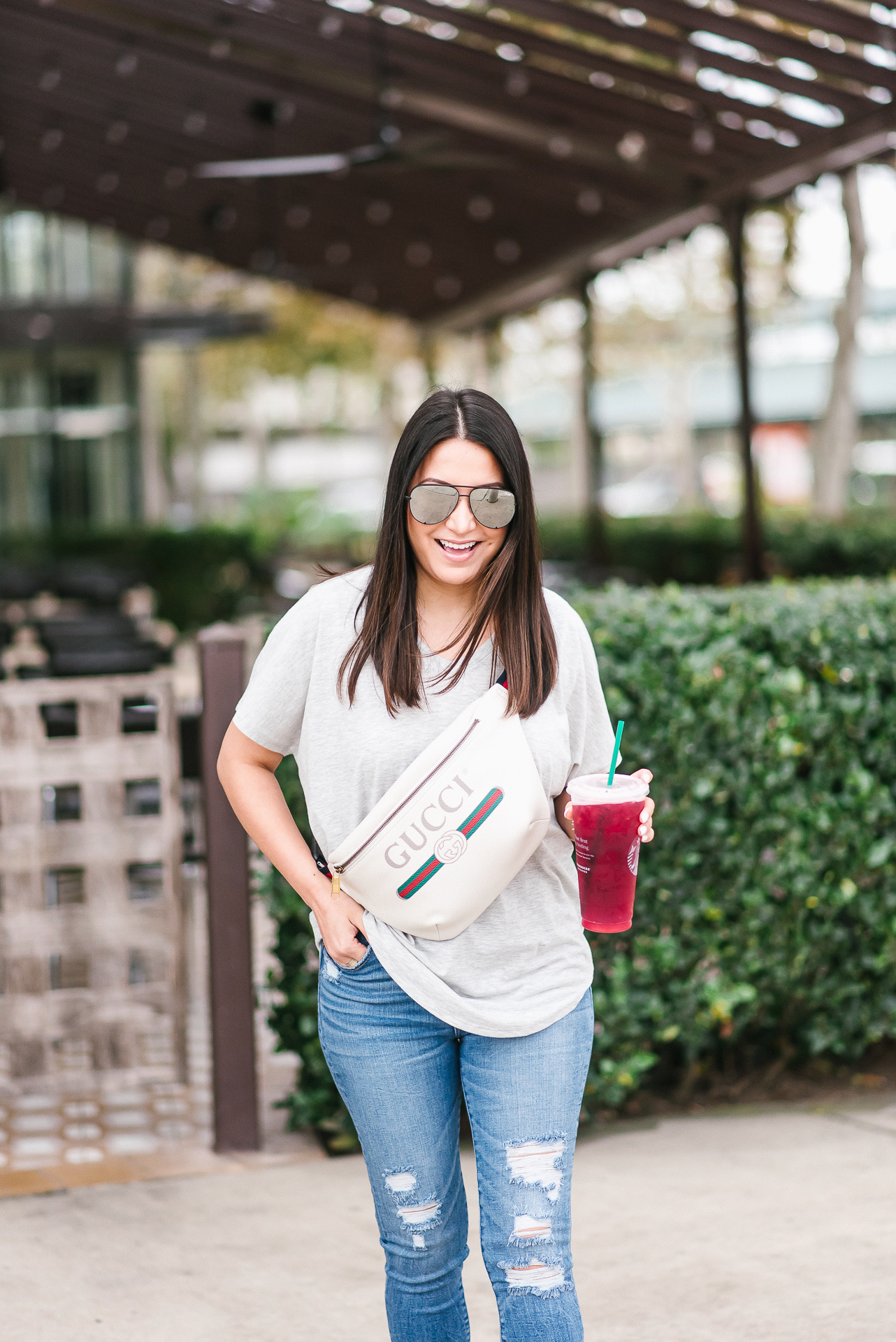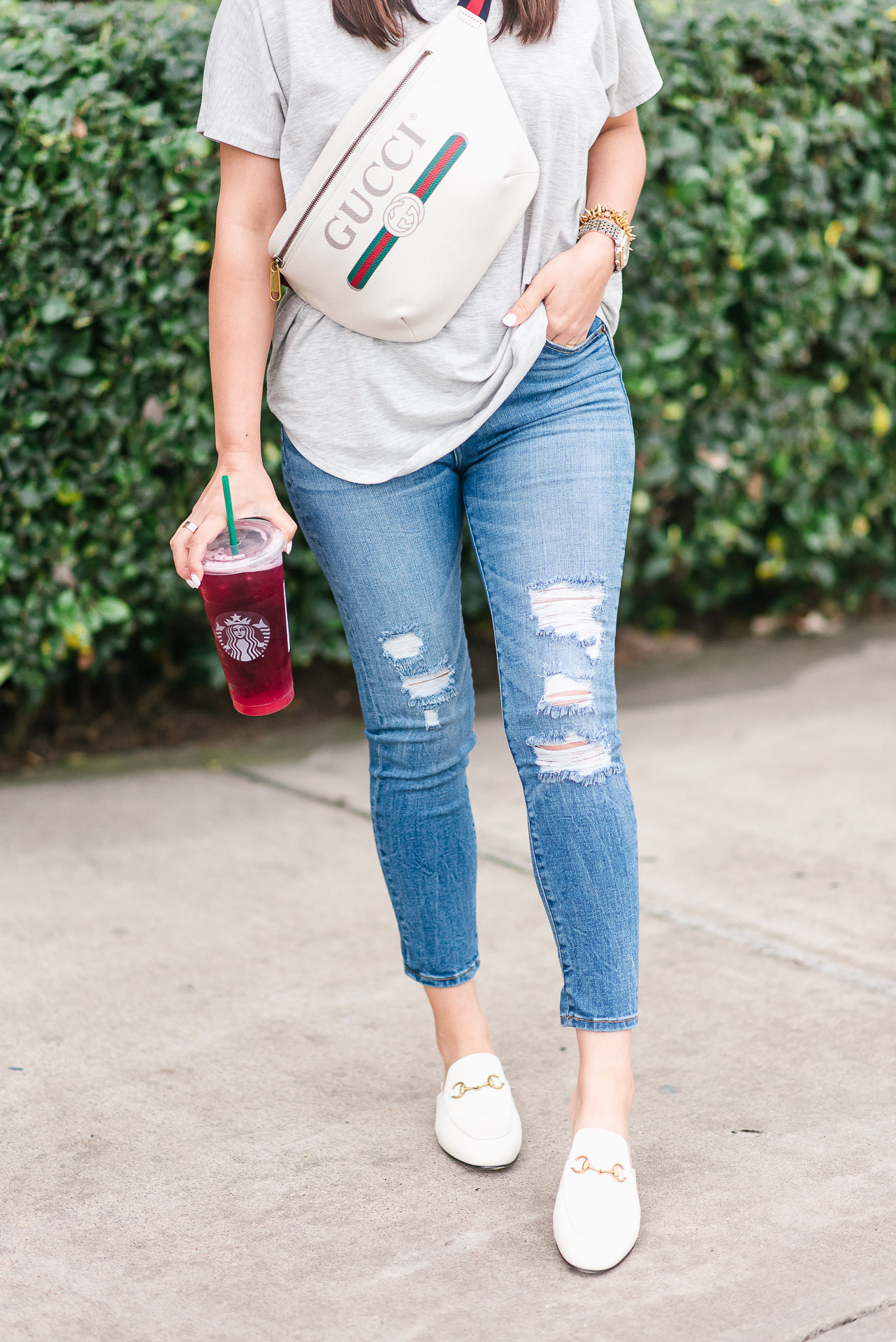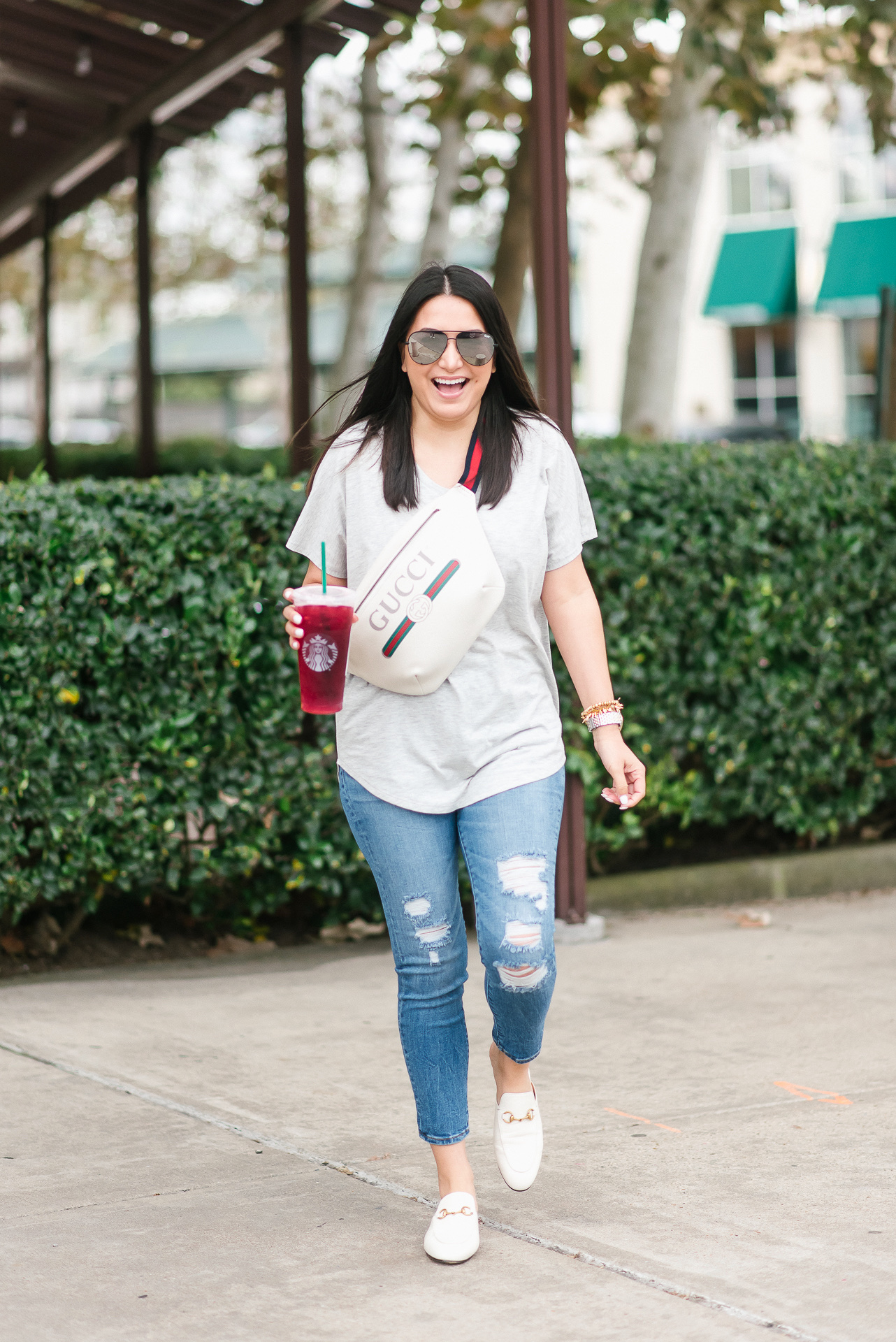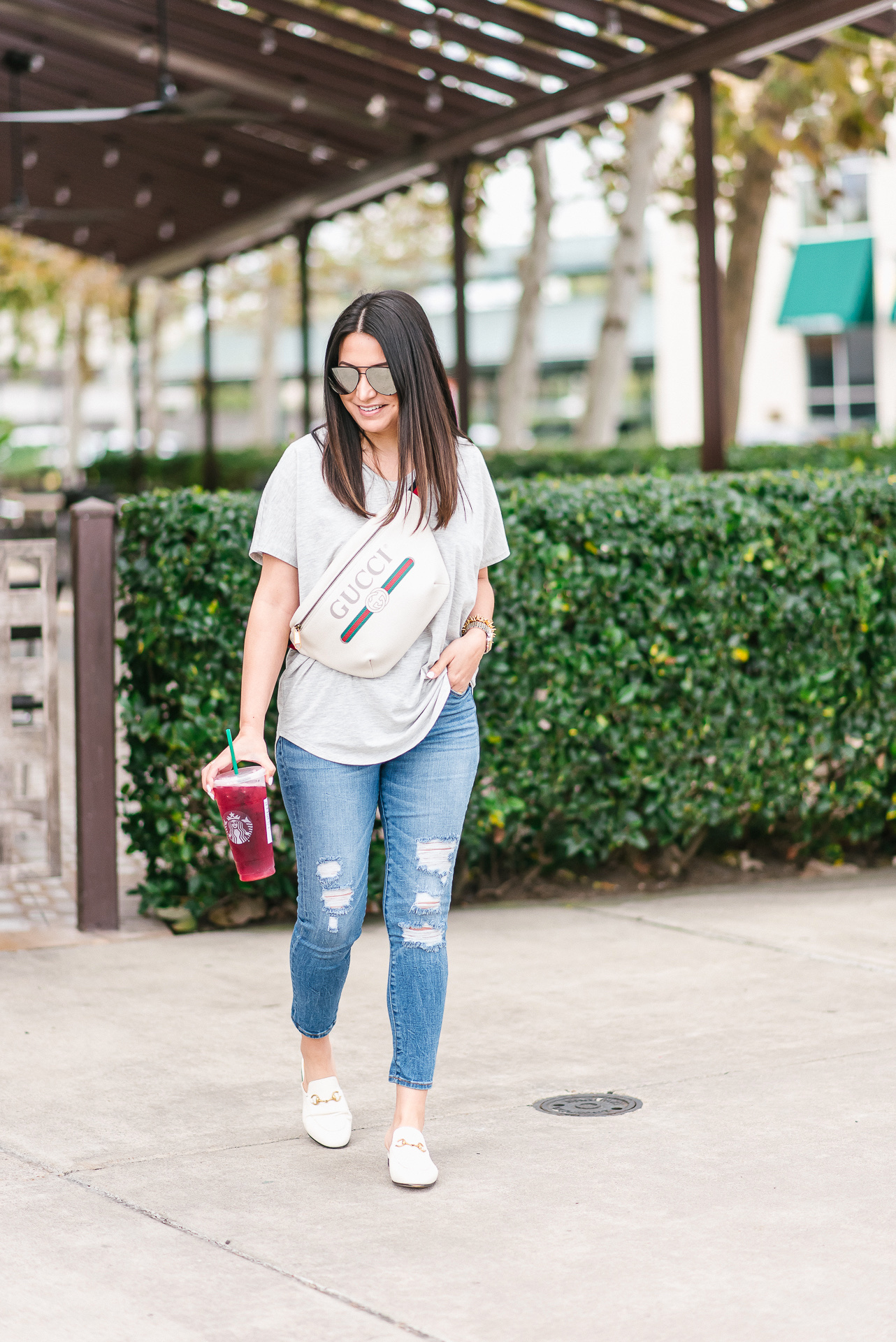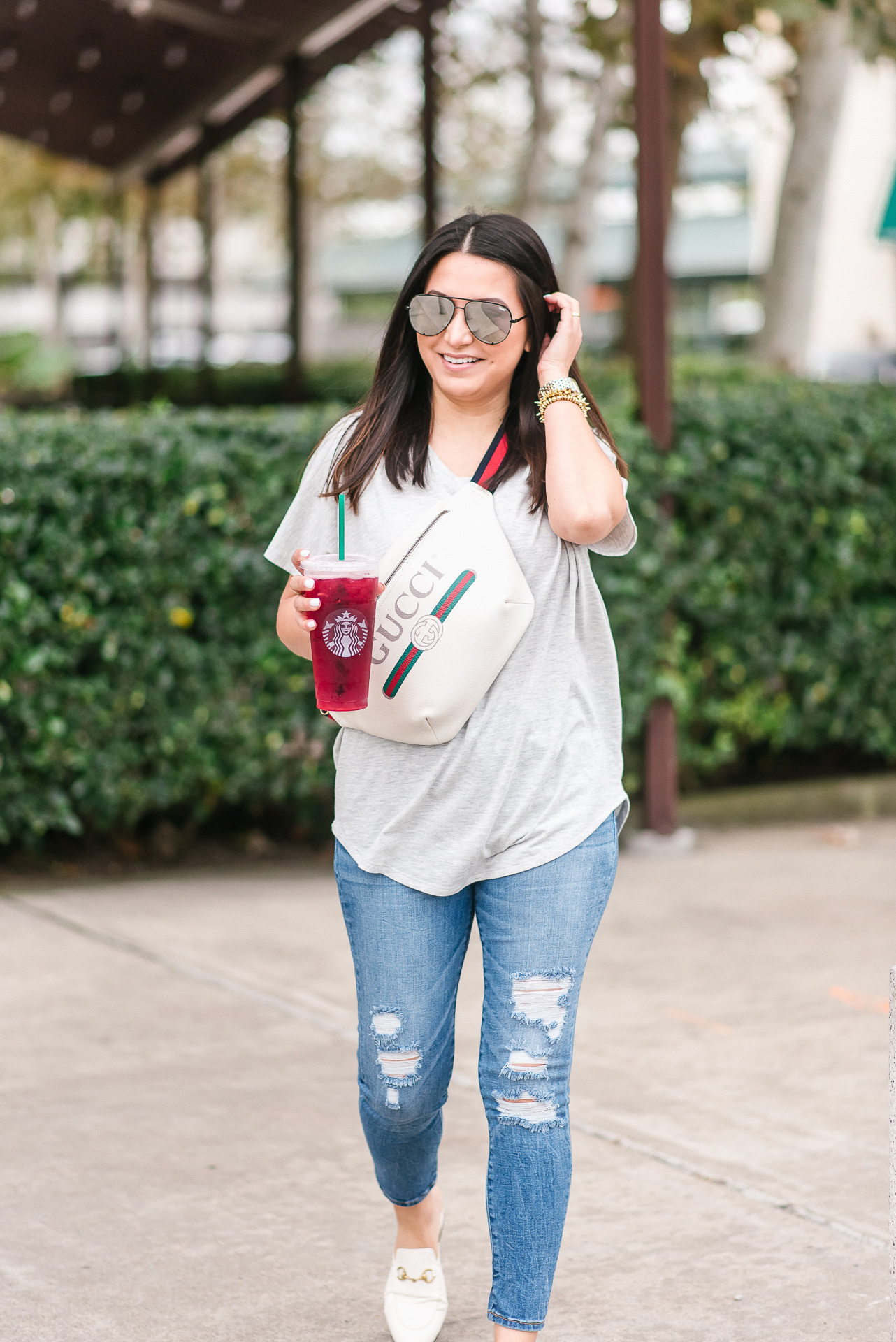 Happy Hump day y'all!! Today I am coming at ya with a super casual look but more importantly my GO TO STARBUCKS DRINK…..WOOHOO!!! Anyone else Starbucks obsessed like me…raise your hand!! If you've been follow me for a while you know how much I love my chai tea lattes but due to a dairy issue I've had to give them up or at least drink them a lot less. This has not necessarily been a bad thing because I have found some other options that I love. My new current go to is this refreshing passion tea. It's ZERO SUGAR and ZERO CALORIES y'all. If you want to add a little creaminess to it just ask for a splash of heavy cream. Make sure you say the lightest splash. So, what's your go to Starbucks order? Let me know in the comments below.
HOW TO ORDER: Trenta Iced Passion Tea, unsweetened, with 4 stevia and light water.
*Venti get 3 stevia and grande get 2!
Outfit Details + Sizing
Top – XS | Jeans – 2 | Shoes – up half | Watch | Spike Bracelet | Beaded Bracelet | Sunglasses |Handbag
SCROLL + CLICK TO SHOP OUTFIT DETAILS