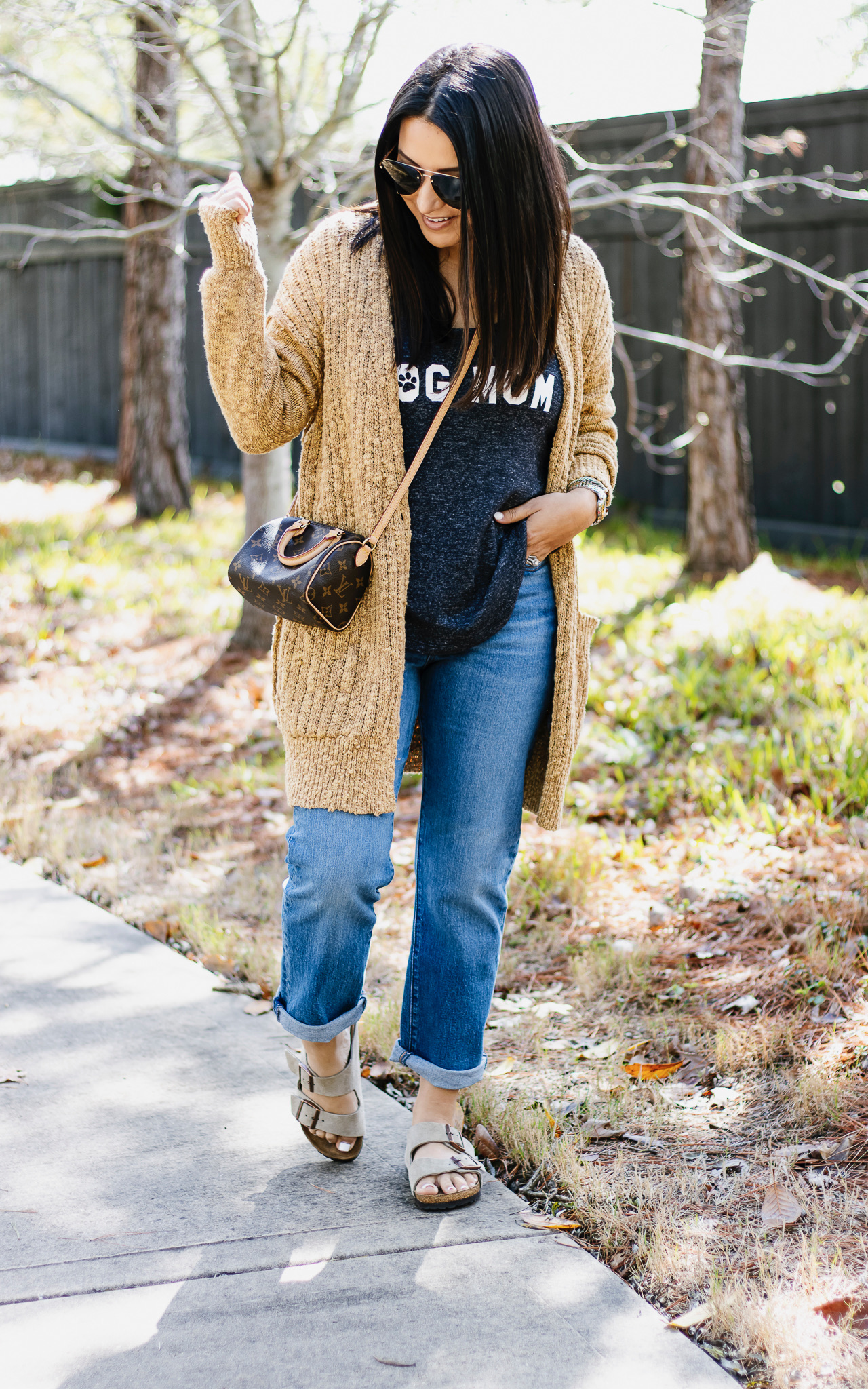 What was your first luxury purchase?
Oh, this is a good one. I made other purchases before this purchase but in my mind this was my first LUXURY LUXURY purchase if that makes sense. It was the Louis Vuitton bucket bag, the smaller version of this bag. I purchased it in Paris! I went to Paris as a graduation gift and was able to buy my first Louis Vuitton. I had one other Louis Vuitton piece that was given to me before that one but this was the first one I bought brand new.
What is your dream job?
My dream job would be to start and run an animal rescue. That has always been a huge dream of mine and still something I hope to do one day.
Do you still wear the Gucci bloom Princetown loafers?
Not often, they are very Spring/Summer to me. So, I will probably be pulling them out again soon. I also bought these in white and love them.
How do you decide on what hardware color to get?
I gravitate to gold since that is my preference. I think when it comes to hardware it's all about preference. Some prefer to have an equal mix of both. I would be fine if all my bags were gold.
Do you still have your Chanel square mini?
Yes, I do. I will never get rid of that one! I love it. It's classic.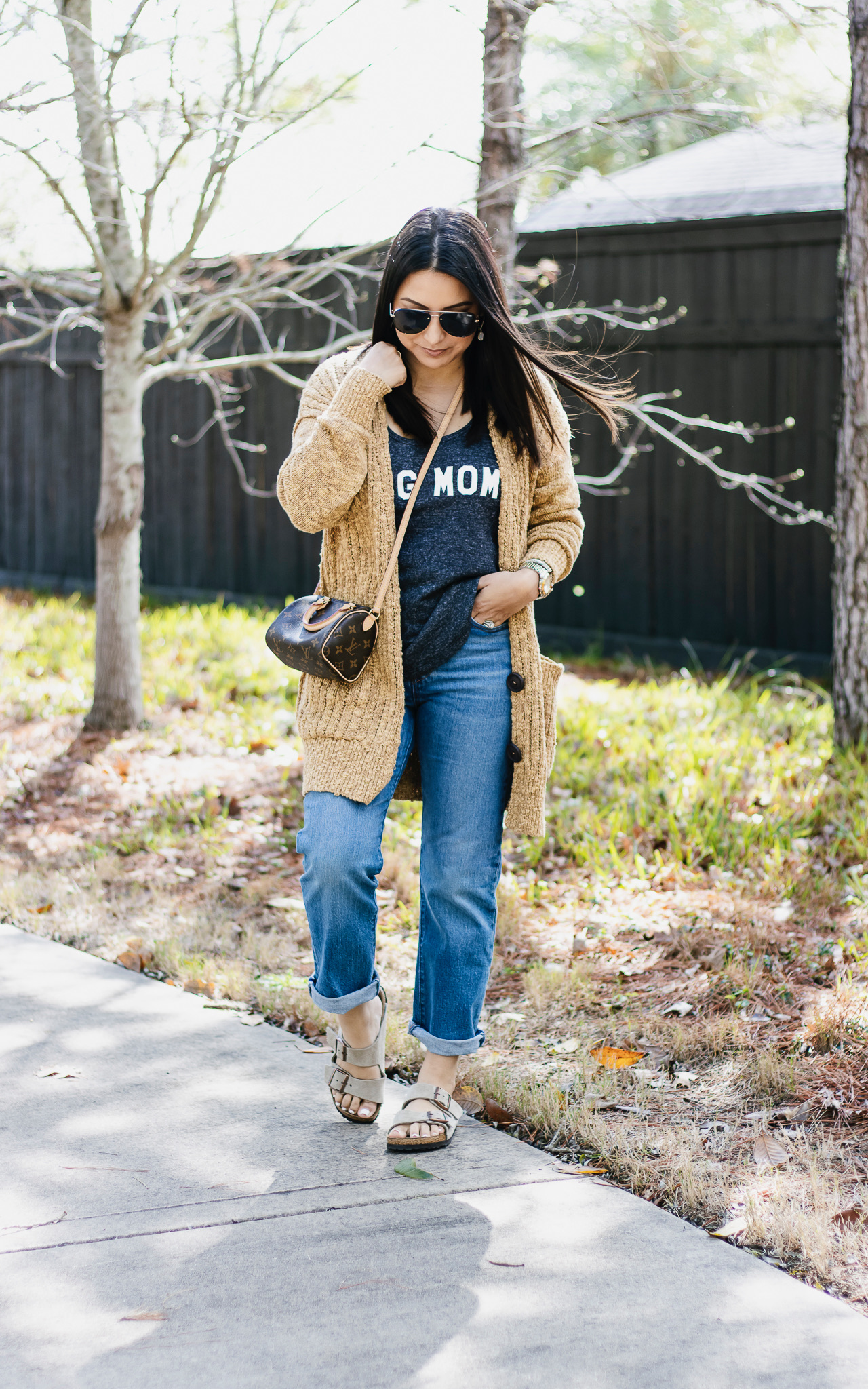 Would you still recommend the mini Dionysus by Gucci?
I would. It's a great bag and one of those bags that caught me by surprise by how much I love it. It's so cute and durable.
What activities do you have for the boys while they are out of school for the summer?
They change often. They love sports and swimming. We change it up every year, so it doesn't stay the same.
How do you prevent color transfer on your bags?
I don't do anything to prevent it other than just am aware of the possibility. Some bags are more prone to it than others so I am just careful.
Are you married?
Yes, I am and have two boys!
What does your husband think of your entire handbag and shoe collection? Does he have a favorite handbag?
He doesn't think much of it. I've been a handbag lover since before we met so it's just who I am. He is used to it by now. I don't think he has a favorite of mine. He thinks they are all new when we sees a different one…lol.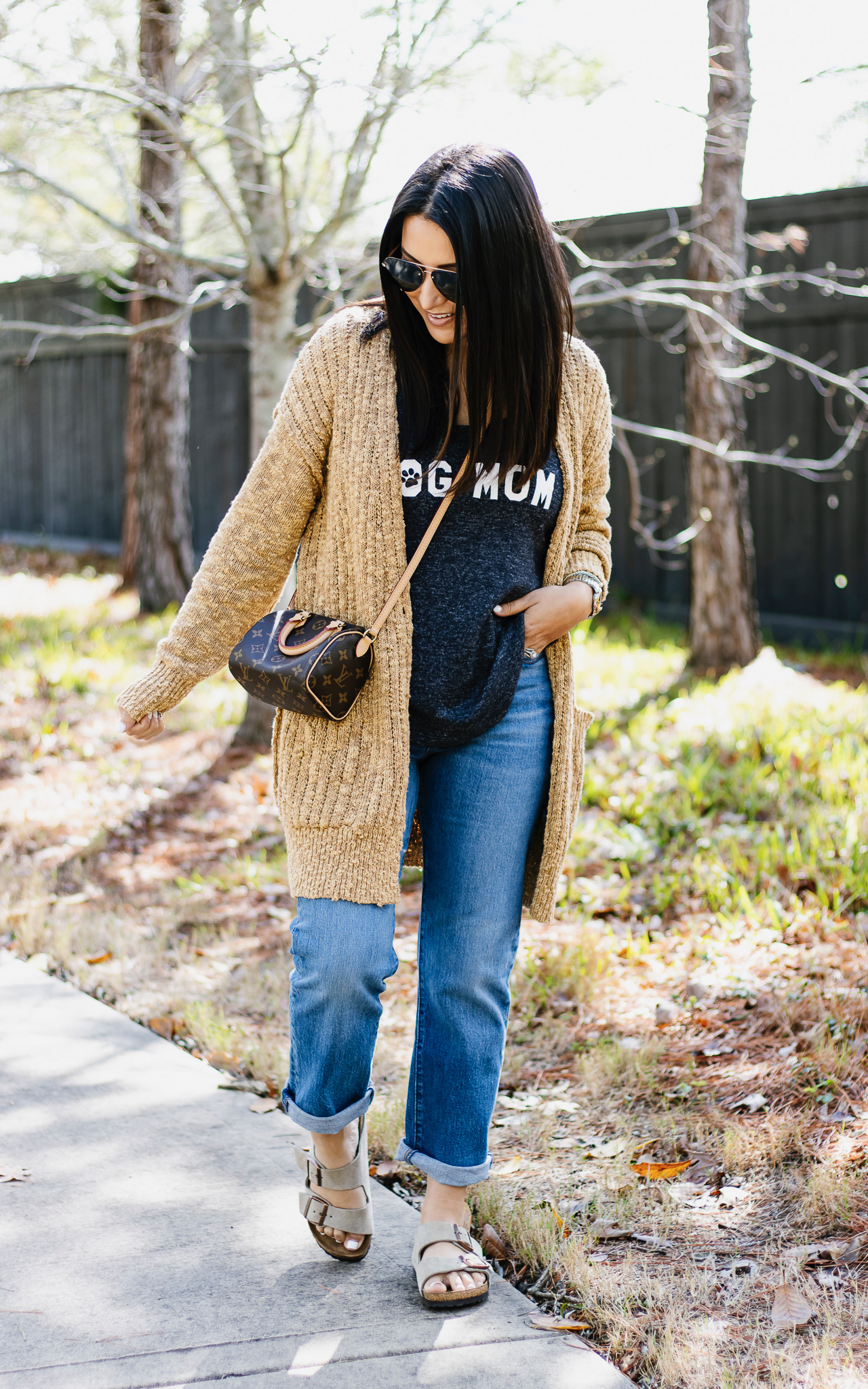 What is that one habit that you do that keeps you calm during bad times??
Vent to friends. I think sometimes letting it out to someone you trust(key work…trust) is so important. Sometimes saying it out loud puts the "issue" into perspective and you really see if it's as big as you made it or maybe even figure out a way to get through it.
Will you include more of Petunia & your other fur babies?
HAHA, she's always on my IG stories. Make sure to follow and watch there!
A collection of your magnitude would generate a lot of boxes & bags? Do you keep them all?
I don't keep all but I do keep most. I store them in my attic just incase I ever need them.
Will you be doing adoption part 2 soon and answering the rest of the questions?
Yes, I hope to do part 2 soon. I am really excited to do that one.
Why did you decide to start blogging, and how did you build your audience and following on Instagram?
It honestly all started by accident. I needed an outlet for myself. I had such a strong love of luxury and fashion and I wanted to find a community that felt the same. I started LuxMommy because I needed to express this side of me. I shared because and still am to this day passionate about this stuff. I never had an intention to grow or have it become what it is today. I truly believe the following came because it was so natural for me and I was just me. I don't fit in the blogger box, I am just me, which I think is the most important.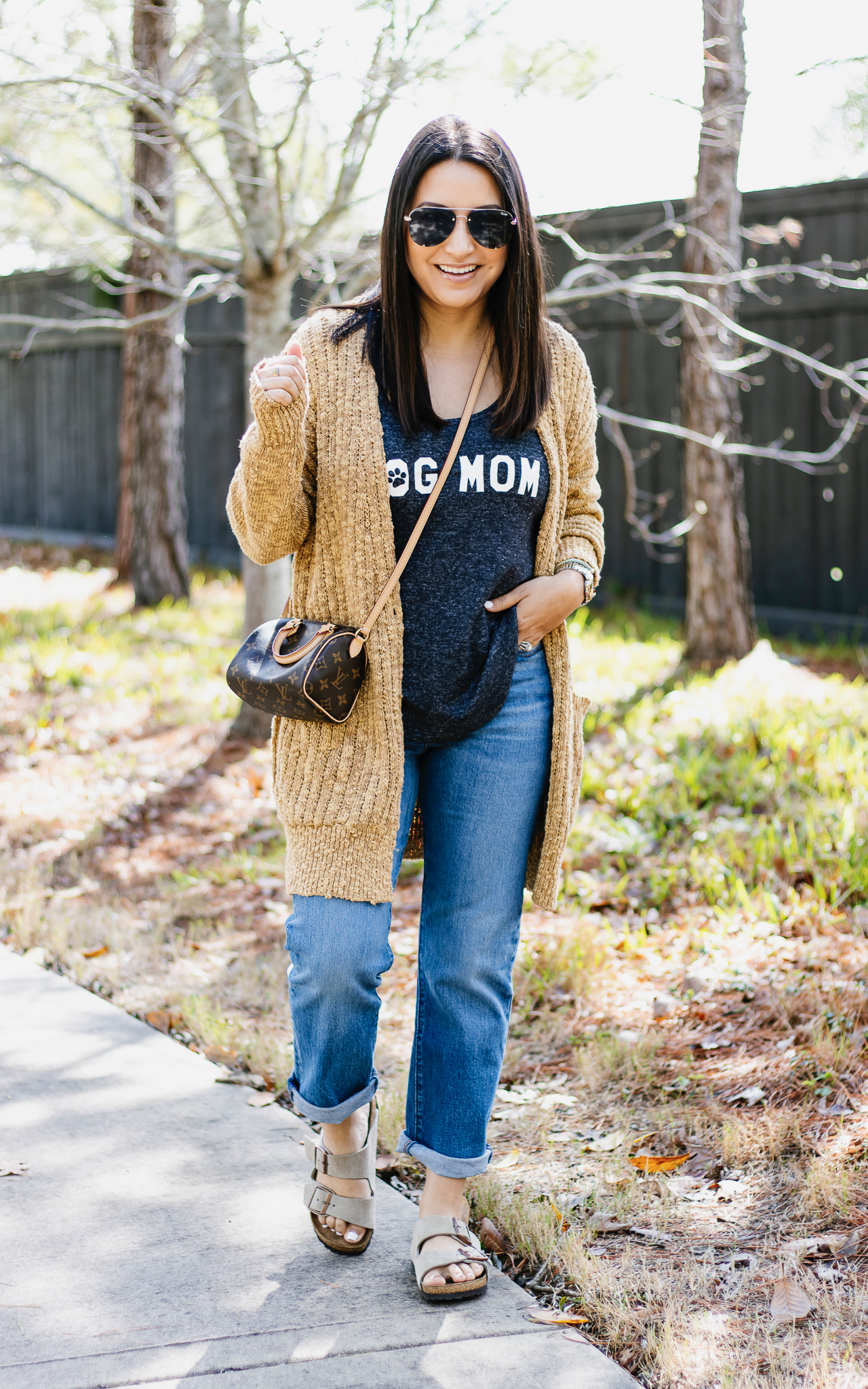 What is your favorites discontinued Louis Vuitton item?
Oh, good one. I'd have to say the Montsouris GM. It's such a classic piece and I am so glad that I have it in my collection.
Do you cook dinner every night?
I don't. I wish I was that mom, but I am not. I am not the best cook and I don't enjoy cooking. I like to consider myself the queen of quick, easy meal ideas. I like to put things together but I don't love to cook. I often share my meals on IG stories, if you want to see some of my meal ideas there. I actually have a food highlight tab you can watch. Also, my boys eat salads and veggies, so they eat everything we eat…unless it's super spicy.
What do you do with all your clothes? Donate? Sell?
I am not a typical consumer. I buy a lot of clothing, shoes and accessories. In the beginning I used to donate and then I would get a ton of requests to sell my clothing to my followers. So, I decided to start a Poshmark to sell to y'all but then I donate ALL the money to a local charity. Find me on Poshmark @theluxmommy
Who is your celebrity crush?
Oh, this is fun. I am not big into celebrities to be honest, but I will say….I've always loved Jesse Metcalfe from the Desperate Housewives!
What's your favorite perfume?
I actually only own two perfumes. This one from Chanel and this one from Jo Malone. Those are my two go to perfumes. You need them both, trust me.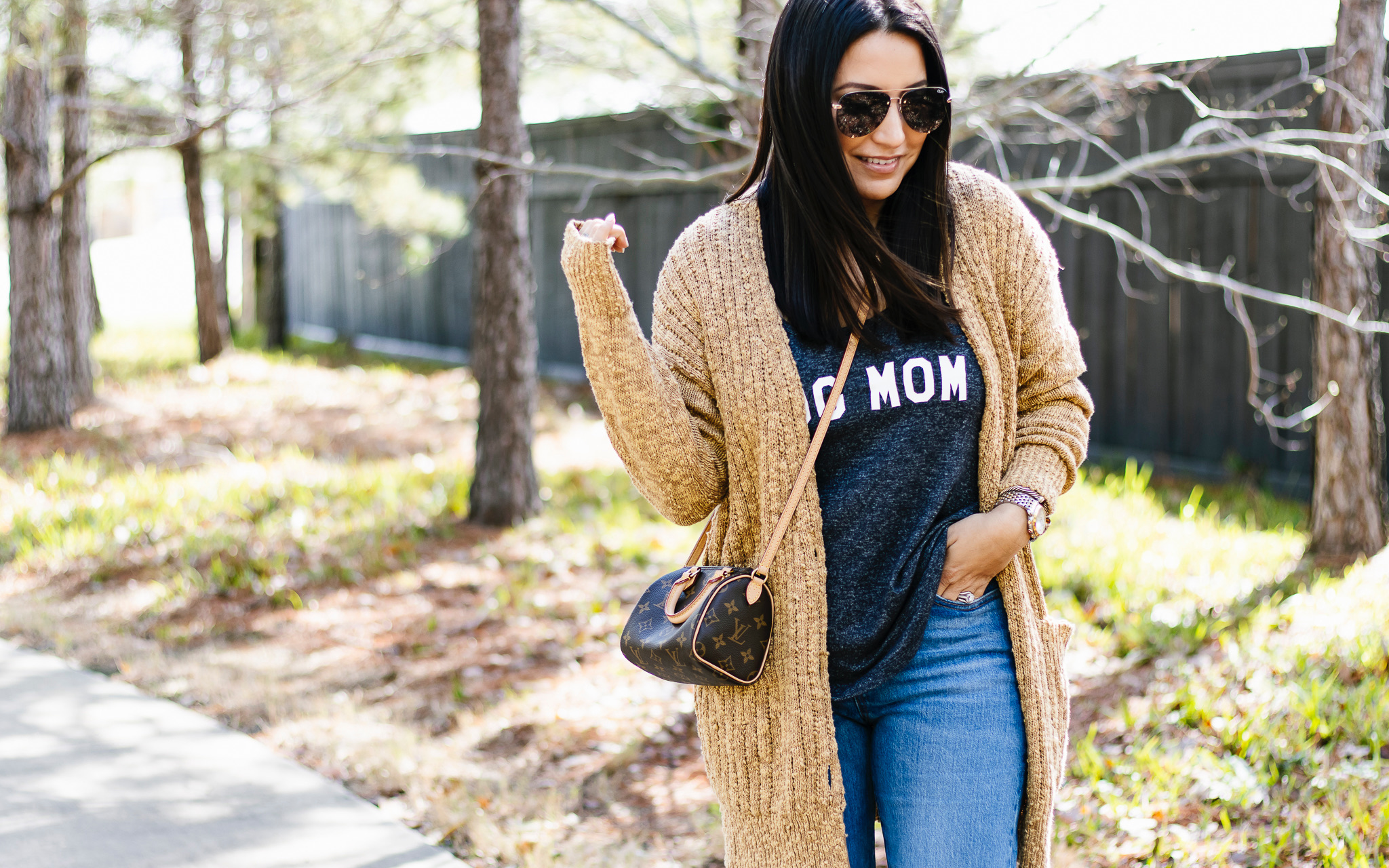 If money was not an issue where would travel to for a family vacation?
Okay, this is a tough one because I will not travel without Petunia. So, for me I'd go anywhere as long as I could take all my fur-babies with us.
What handbag was your most disappointing purchase?
 I don't know if any have been "disappointing", they haven't all worked out but I always learned something from the purchase. Whether it's my size preference, colors I will wear or what not.
If you are looking to sell a luxury item that you no longer wear or use, would you recommend using a resale website like Fashionphile or listing on your own?
I get asked this all the time. I always list all my handbags on my IG stories and my followers buy them. I notice that the website take such a large profit so I've never done that. With that said, I am in a unique position and have a following to sell my handbags. Just being honest, it's hard to sell handbags and not lose a huge chunk if you don't have a way to sell it on your own.
How do you not feel guilty about spending on Luxury?
Oh, love this one. It's pretty simple. I work hard and always have. I've been financially independent since I was 18. I had two jobs in college and have always worked. I truly believe in work hard, play hard and I am no stranger to work. I know so many people in life that want but aren't willing to work for it. They want someone else to give it to them. That's not me. I've always had expensive taste so I didn't have an option to not be successful, so I went for it. I went for the job that I wanted. I worked hard for a raise and I kept going. I don't feel guilty because I earn it.
What are your real authentic thoughts on the Pochette Metis? Worth it?
YES!! YES!! YES!! It's is so worth it. I love the Pochette Metis. I know it's hard to get but it's worth it. I've also seen it here.
OUTFIT DETAILS + SIZING
Cardigan – S | Tank Top – S | Jeans – 26 | Shoes – Run big size down| Sunglasses | Rings | Bracelets | Watch | Handbag 
SCROLL + CLICK TO SHOP OUTFIT DETAILS