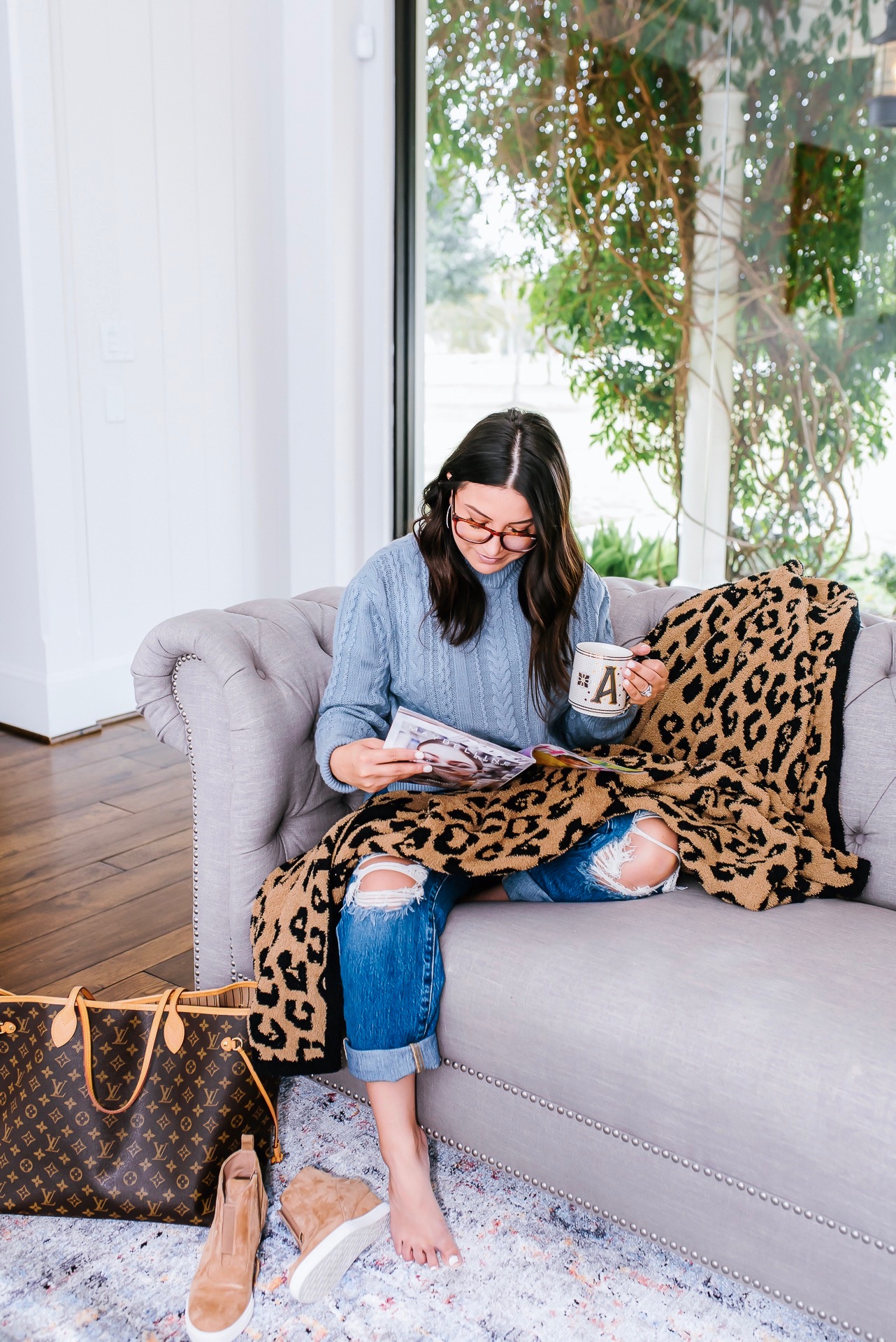 Sometimes as a mom it is hard to get our r & r in. We are always on the go and doing for other. So, I thought I'd share 21 ways to relax at home when your kids are away or maybe just asleep in their rooms. I hope you find at least one thing that will work for you.
21 WAYS TO RELAX AT HOME
1 – Read(or listen to) a book. Okay, this might not be for everyone, but I truly believe that once you find a genre that you like, you will love reading. Try a few different authors and styles and see what suites you.
2 – Listen to mediation music before you sleep. This is something new I've been doing. I pop in my headphones and just listen while I am in bed but not ready to fall asleep. There are tons of options on YouTube and Pandora, just search for meditation. They even have subliminal messaging if there is something specific you are wanting to focus on.
3 – Give yourself a facial at home. Go through the whole process of what you'd get at the spa but with your favorite product. Start with cleansing and exfoliations and then go into treatments like serums and masks. Take your time and just enjoy the process. This is one of my favorite tools and this is another favorite of mine, you can also check out some of my favorite skincare products here.
4 – Watch a movie in bed with a hot tea, heating pad and your favorite treat. Think ice cream, chocolate or popcorn. There is something about getting all warm and cozy on a cold night. This is one of my favorite things to do.
5 – Scream it out. Okay this you may not be able to do while the hubby and kids are asleep but a good scream will instantly release pressure. Stress builds up and we need to let it our somehow, if you can't get a scream out when you need to, try a strong sigh or two. Just get it out.
6 – Do a body facial. Similar to a traditional facial but for your body. You can use an exfoliator like this one, massage your body with a tool like this one. Dry brushing with something like this is also amazing for the skin and circulation.
7 – Light a candle or diffuse essential oils. This is actually something you can do throughout the day to create a relaxing environment all day long. I recommend finding a soothing scent or using essential oils. This is one of my favorite candles to burn when I want something soothing. I don't know why but the rose scent calms me.
8 – Try guided meditation. This is a new thing for me and I am still learning to do it properly but I love it. Start out with 5 minutes and work your way up. I find that learning to clear my mind is the hardest, but once you master it it's life changing.
9 – Just sit a listen to music. This is similar to meditation music but different. This is listening to music that you enjoy and just find yourself getting lost in the words and feeling it. Maybe it's music you loved back in high school or your wedding sound track. Something to bring back memories or take your mind away from daily life.
10 – Start a journal. This is one of those things that if it doesn't come naturally can feel like work at first, but when you get in your groove it's so relaxing. You will find yourself appreciating the little things more often and looking back on your day and remembering things that you may not have remembered.
11 – Start a new hobby. Sometimes that daily grind of an everyday corporate job can feel daunting. Find something you can immerse yourself in creatively. Maybe it's baking, making candles or starting an Etsy shop. Ask yourself what you love to do and try it out. I've always enjoyed having hobbies and yes they've changed over the years but I've always thought everyone should have a hobby that they do because they love it.
12 – Take a nap. This is another one of my favorites. I love naps. Just don't do it too late in the day or for too long. Sometimes you just need a little catching up on sleep to make you feel rejuvenated.
13 – Try yoga. I love yoga. I've done it in group setting and in my home, either way it's relaxing. There are so many options on YouTube that will guide you through a practice. Alls you need is a mat and a water bottle and you are good to go.
14 – Practice breathing techniques. So, I starting the breathing app on my apple watch and I will say it helps. I find that most of the time I don't ever take a moment to stop and breath. Take 5 minutes to focus on your breath. Inhale through your nose deeply and exhale out your mouth. Do this for about 5 minutes and feel how relaxed you feel.
15 – Start a gratitude journal. This is different than a journal journal in that it's just a list. At the end of the day when everyone is in bed, make a list of all the things you were grateful for throughout the day. This will not only give you some relaxing time at the end of the day but it helps you appreciate the little things throughout the day more.
16 – Create a nightly routine. What do you wish your night time routine looked like. Maybe you want to do a better job with your skincare routine or you want to something else from this list. Write done your night time routine goal and decide how long it will take you to do it. Then set an alarm and start that routine at the same time every night. It takes 21 days to form a habit. I don't know about you, but there is something relaxing in routine.
17 – Turn on music and dance. This isn't so much relaxing as it just reduces stress. Get that music blaring and try it. You can't help but be happy afterwards.
18 – Call a friend. Sometimes connecting with others can bring peace and calming to our lives. It helps us feel connected and loved. Just make sure it's someone you know will leave you better than they found you.
19 – Stretch. I've noticed with age I need to stretch more. Your body gets tight and can be a cause for injury. There are so many amazing stretch practices on Pinterest. Grab a yoga mat or a comfy spot on the carpet and get to stretching.
20 – Get comfortable. Maybe you still have a lot of work to do and can't do any of the things on this list. You can however do whatever it is you have to do while the kids are in bed or are away in comfort. Put on your favorite lounge pants and comfy tee or even the softest pajamas and get your to do list done.
21 – Take a warm bath. Grab a some relaxing bath salts(I love this one) and put on some relaxing music or even watch a movie.
I hope you guys enjoyed this post. This was a little different for me, but I wanted to try something new. These are all things that I'm either actively doing or have done and find them to all be great relaxation techniques.
Which one are you going to try? Let me know in the comments. Thank you so much for stopping by. XOXO
SCROLL THROUGH TO SHOP OUTFIT DETAILS