I don't know about you but I've got a busy week ahead of me. I am currently wishing I would have shared this over the weekend but we had a busy weekend too. It was Matthew's first track meet of the season. We now have track meets every weekend through the end of the season. I have to admit, yes I am excited but I am also like…what?! No more weekends in bed binging movies all day log. I am officially a track mom now!!
Let's go ahead and dive into the best sellers of the week!
BEST SELLERS OF THE WEEK

CLICK PINK TEXT TO SHOP
This Olaplex Hair Mask isn't your typical hair mask. It's a bonding treatment. Think of it like a serum for your hair. It helps repair and treat the hair. It's a must have in my hair routine once per week. I let it sit for about 10 minutes, sometimes longer to work it's magic. I have a full hair routine here if you want to see what I do once per week.
I get asked about foundation all the time. This Clinique foundation is my most used foundation and one of my top 3 favorites. The coverage is amazing. It's buildable and doesn't look cakey at all. If you want something that can be light to medium coverage I highly recommend you give this one a try.
I love when I find something new that I now can't live without. These re-useable makeup remover pads are seriously a must have in my routine now. They are machine washable and dry-able and are so gentle on my skin. I use them only on days that I'm wearing makeup with my cleansing balm. I'll massage my cleansing balm into my skin to melt my makeup and then use one of these rounds to remove it. I will rinse and re-use until all the makeup and cleanser is off. Then I will go in with my normal cleanser for my double cleanse.
Speaking of beauty, this blow dryer brush is another usual in my beauty routine. It's perfect for creating a blow out look but also re-styling for day 2, 3, 4, etc. I like to add a little dry shampoo and then go in with this blow dryer brush to freshen up the look. It helps a ton. Then I will style as normal. It's AMAZING and doesn't overheat which I found my previous blow dryer brush did do.
I've been looking for a better solution for my front door snacks. What are front door snack you ask?! LOL. They are snacks that I leave out for delivery drivers, trash men, etc. Basically anyone that need to some to my home they can grab a snack. I've been doing it for a while now and have changed up my system a few time and it was time to try something new. So, I ordered this and I love it. It's a great size to leave a variety of snacks but also drinks. It's perfect. Keep in mind though, this 3 tier rolling cart can be used for so many things. Perfect for kids crafts, laundry room organization, etc.
CLICK TO SHOP BEST SELLERS OF THE WEEK

---
POSTS OF THE WEEK:
CLICK PHOTO TO SHOP DETAILS
---
VIDEOS OF THE WEEK:
CLICK THUMBNAIL TO WATCH VIDEO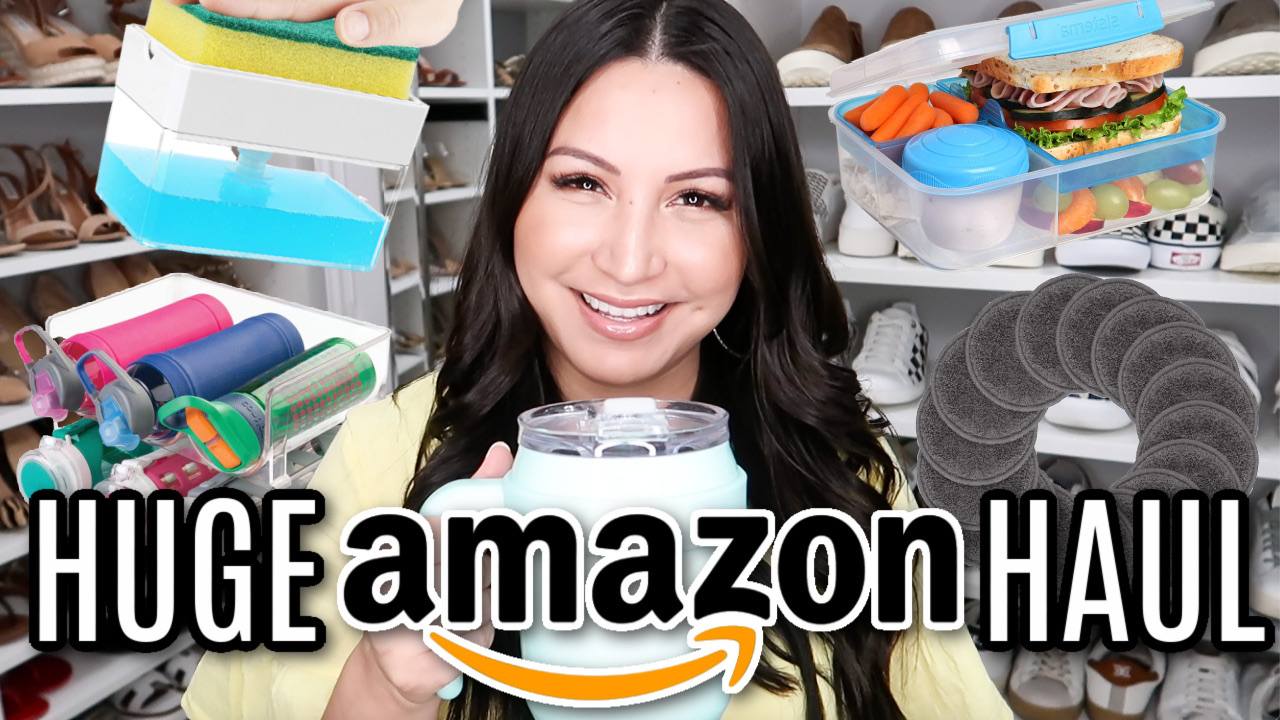 ---
RECENT PURCHASES:
SCROLL THROUGH + CLICK TO SHOP RECENTLY PURCHASES

---
SALES YOU NEED TO KNOW ABOUT:
American Eagle Jeans, Shorts, Tees, Tanks 25% Off
Gap Up to 70% off with code BIGSALE
CLICK TO SHOP BEST SELLERS OF THE WEEK