Are you tired of leopard yet? I hope not cause I have so much more to share. When I found this sweater I knew y'all would love it. Leopard on a budget but it's still so soft. It does run a little small. I went up to a medium hoping for an oversized fit and it fits normal. It paired perfectly with these high rise jeans which are so good. I love a good distressed denim but in black these are perfect for the upcoming season. Oh, and I have to mention this lock bracelet. It's a new fav of mine. You know I love my stacks.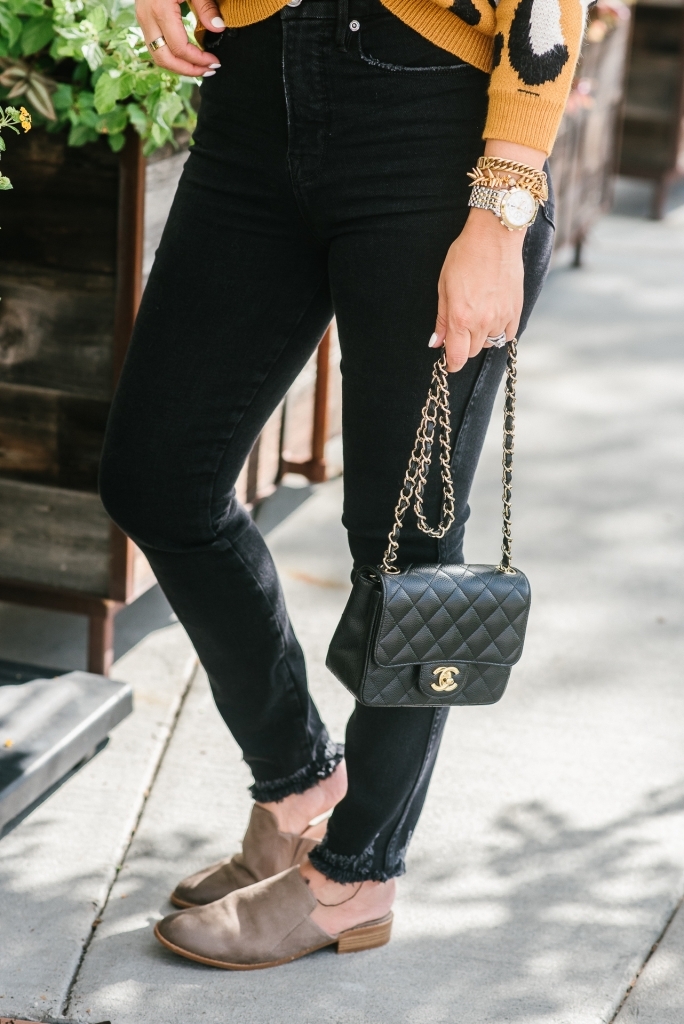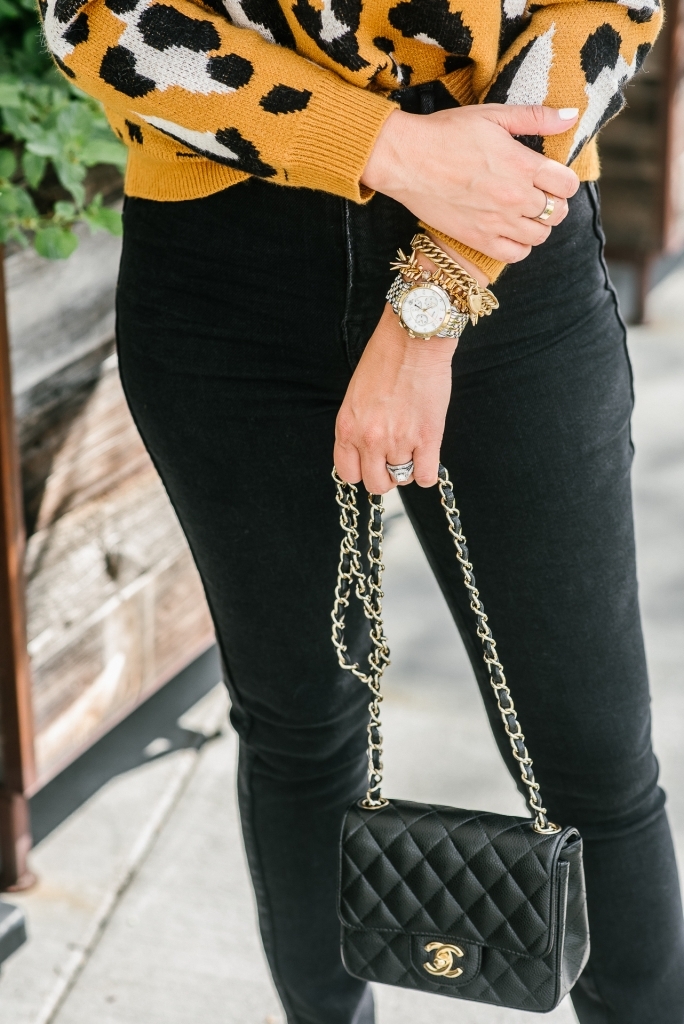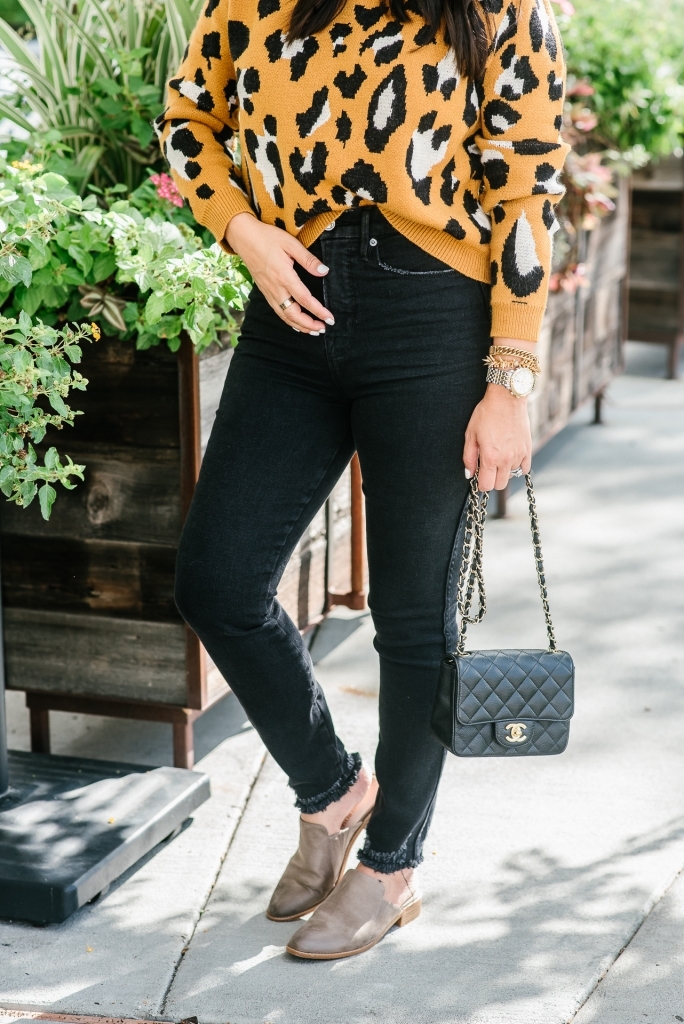 OUTFIT DETAILS
Sweater – med | Jeans – 2 | Shoes – tts | Sunglasses | Spike Bracelet | Lock Bracelet | Watch | Handbag
Happy Fall!! Can you believe it's already fall? We decorated the porch last night. It was a family affair. The boys went with me to pick everything up and when we got home everyone helped put the pumpkins in place. It turned out great. Can you believe this is the first year I've decorated my porch for fall?! I know. I only usually decorate for Christmas but I got the fall bug and couldn't help myself.
Do you decorate for fall? Let me know in the comments below. 
EDITED TO ADD – A lot of y'all wanted details on the planner I shared on IG stories. You can have it completely customized. I've purchased 5 different planners over the last few years and I always make them different. This is the first order I did daily pages and even though it's HUGE it's what I need. I also got the largest size. I've done the journal size in the past. You can customize yours here.