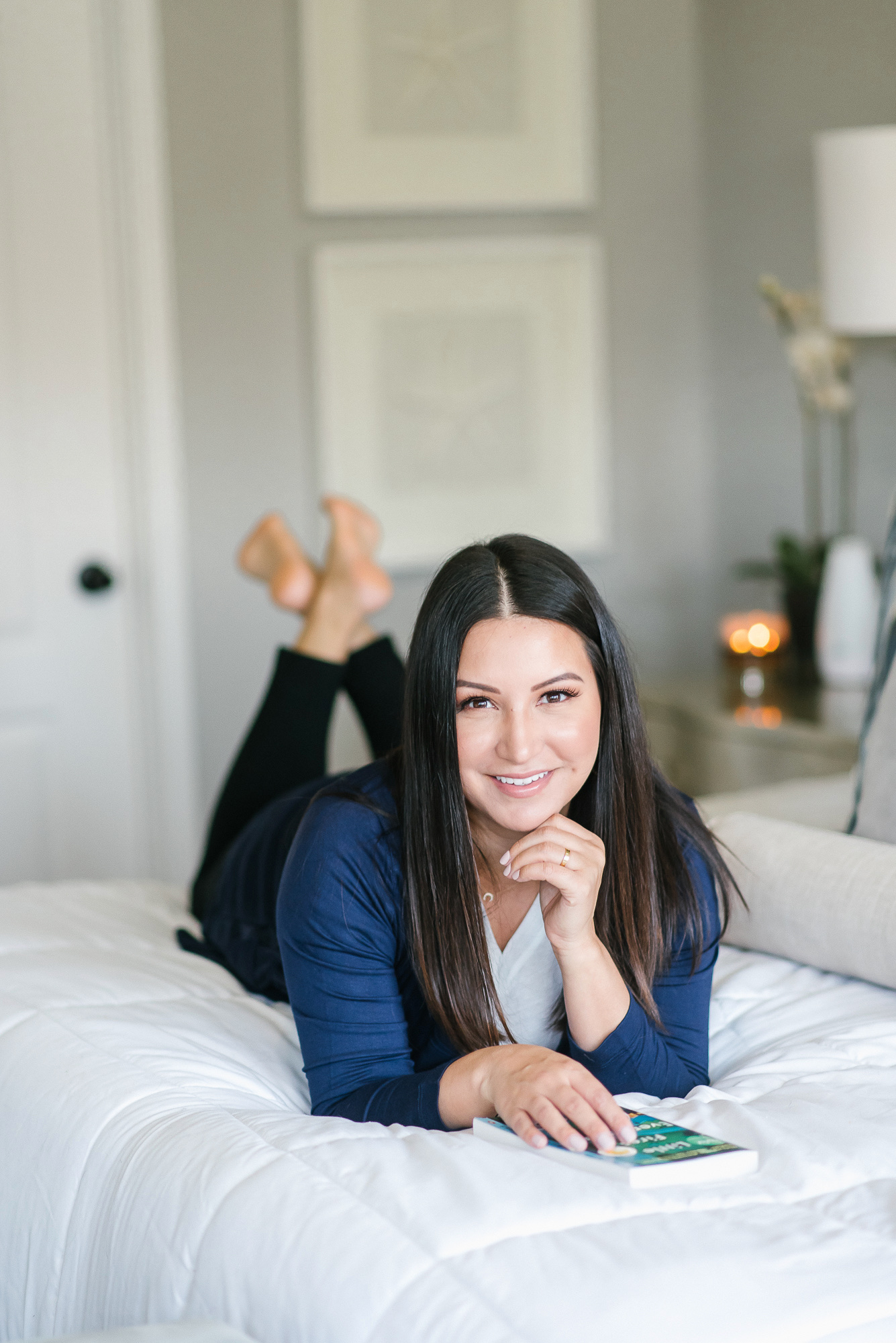 Hello Everyone!! Mother's Day is right around the corner and with everything going it's probably going to be a lot different this year for most of us. I thought I'd share a few ideas that you can do for mom or ask for on this special day. Send this blog post to your kids, hubby or whomever you want to spoil you on your special day!
Breakfast in Bed
1. Start the day off with serving her breakfast in bed. Make her favorite omelette or french toast. There is something special about breakfast in bed and it will make her feel so loved.
Give Her a Pedicure
2. Pamper her with an at home pedicure experience. Set up a pedicure station and let her relax while you do her nails and give her a foot massage.
Throw a Virtual or Real Tea Party
3. Set up a tea party! Have it over a video call or do it in person. You can have everyone dress up like they are going to high tea to make it even more fun.
Host a Virtual Brunch
4. Call up all your family and set up a virtual brunch for the whole family! Everyone can catch up and enjoy the time together.
Have a Backyard BBQ
5. Spend some time outside and have a backyard BBQ. The weather has been so nice here recently so this one sounds like a lot of fun.
Cook together
6. If she loves to cook, find a recipe and cook it together. You can spend quality time while preparing the meal. If you can't be together do it virtually and cook the same thing and eat together.
Have a picnic
7. Have a nice picnic in the backyard or at a local park. Pack her favorite lunch or dinner and enjoy some time outside together.

Have a Craft Day
8. Does your mom like to get crafty? Spend the day making crafts and listening to music. It can be fun and relaxing at the same time. Make something to give to her with the year and occasion.
Do a Puzzle Together
9. This can be an all day activity! Pick a fun puzzle and do it together. You can even get puzzle glue and glue it together at the end and frame it.
Let Her Sleep In
10. Let her sleep in on Mother's Day! Sleeping in can feel so refreshing. After she sleeps in do #1 and bring her breakfast in bed.
Clean the House For Her
11. This is such a nice and helpful one to do. Take some work off her plate and clean the house for her. It will be so nice for her to enjoy a clean house.
Go on a bike ride
12. This is one that I love to do! Go on a bike ride together as a family. You get to go on a little family adventure and get outside and active.
Order flowers for her from a local florist
13. A lot of local florists do local deliver or pick up! Check around and get her some gorgeous flowers. Not only will you make mom's day, but you can support local businesses.
Give her a back massage
14. Help her unwind by giving her a nice back massage. This is so relaxing and you could do it while you are painting her nails.

 At Home Wine Tasting
15. Set up an at home wine tasting! Get a few different wines and a nice cheese board to sample. You could even do it in the backyard like you are outside at a vineyard.
Bake Her Favorite Treat
16. This one you could do together or make it for her. Bake her favorite treat like a cake or cookies or muffins!
Set up a car parade for her
17. I have seen so many of these for birthday's and I think they are so cute. Call up the family and have them drive by for a social distancing celebration.
Give her some alone time
18. I think most moms will enjoy this one. They can spend some with to theirselves and relax with a good book or a nice bubble bath.
Have her favorite meal delivered
19. If you can't be there in person have her favorite meal delivered to her! This is so easy to do with all the ordering apps now and it is a nice way for her to know you are thinking of her.
Let her take a nap
20. This is another one that I think a lot of moms will love. Let her take an afternoon nap and relax. She will be so refreshed after.
Let her pick a movie for movie night
21. Have an at home movie night and let her pick the movie. You could also let her pick her favorite snacks and candy.
Thanks for stopping by the blog today y'all! I hope this helps y'all make Mother's Day fun and special for all the moms in your life. Let me know what your Mother's Day Plans are in the comments below.
CLICK TO SHOP OUTFIT + ROOM DETAILS