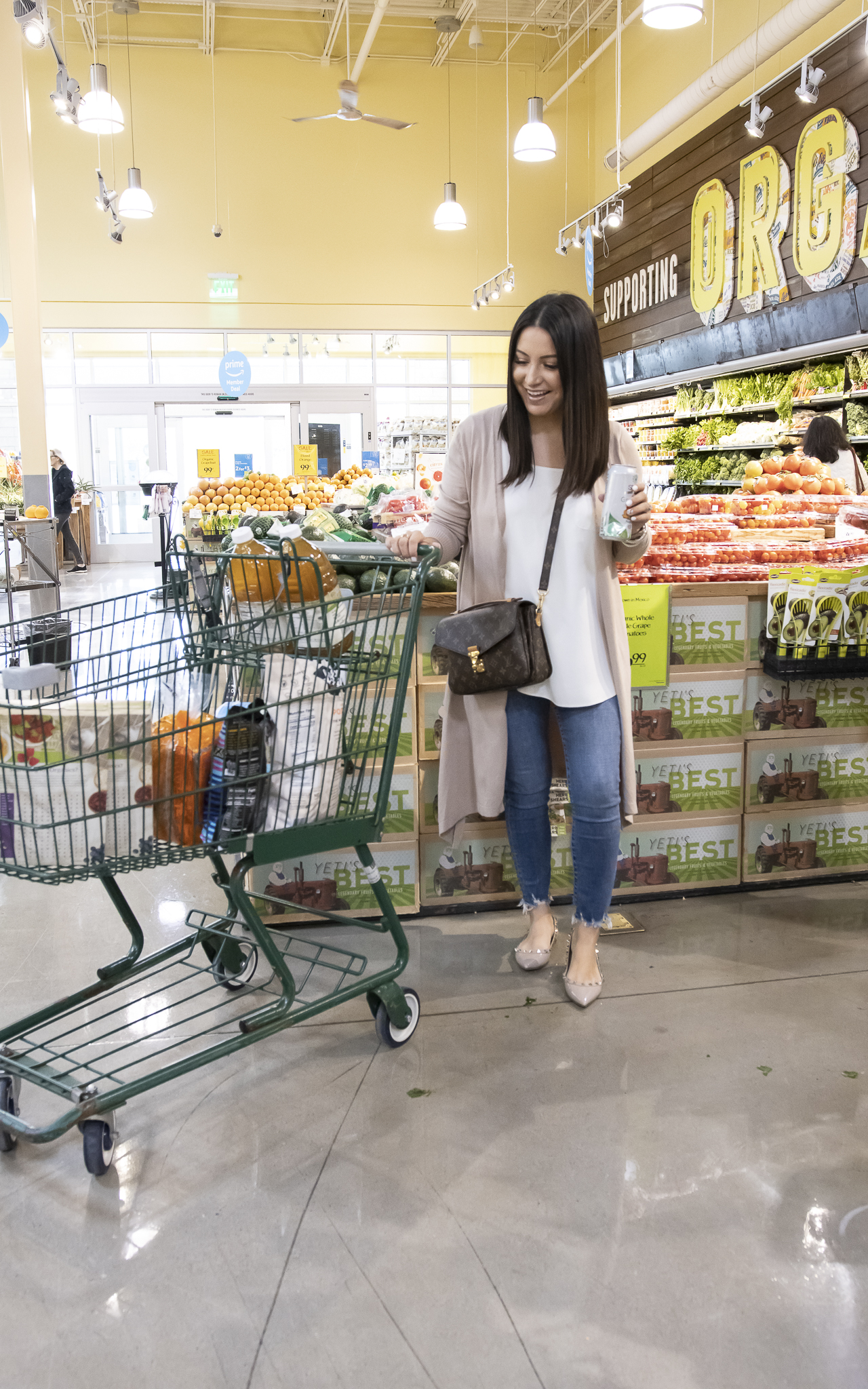 Top 10 Whole Foods Items
Hey guys! I hope you are having a great week. I have been really serious about being healthier this year and I wanted to share y top 10 Whole Food items. These are what I purchase when I go grocery shopping. I love whole foods because I can use my Amazon prime benefits there too. Also, I  recently shared a 1200 Calories: What I Eat In A Day video so if you haven't seen that, check it out here.
Siete Cassava Tortillas
These tortillas are great if you have dietary restrictions or you are looking for an alternative to regular tortillas. They are grain free, paleo, non GMO, vegan, gluten, diary and soy free! I have been eating these for awhile and I highly recommend them.
Siete Grain Free Chips
Like the tortillas, these chips are grain free, paleo, non GMO, vegan, gluten, diary and soy free. They are such a good alternative to regular tortilla chips and they come in so many different flavors there is something for everyone.
Organic Popcorn
I love this popcorn! Snacking can be difficult when you are trying to eat better and this popcorn still allows you to snack while sticking to your goal! It is made with organic Himalayan Pink salt, coconut oil and organic popcorn. They have different flavors to choose from like the chips so you can find something you will like. I also think the name of the brand is so clever, Lesser Evil! 
Veggie Pizza
This pizza is great if you are trying to go low carb! The crust is made from cauliflower which makes it gluten free. It also has a lot of vitamin C and less than half the sugar from other gluten free pizzas. If you have been interested in trying cauliflower crust, definitely check this one out!
Unsweetened Green Tea
Y'all know I have been obsessed with green tea recently and I love that you can buy it already made in bottles! It can be hard to find unsweetened green tea so this is a great way to stock up and have green tea ready to go and sip on throughout the week. Unsweetened green tea has also been my go to Starbucks order recently.
Paper Sandwich Bags
I am a big recycler and this recyclable paper sandwich bags are great. I use them for the boys lunches and I love that they are sealable and 100% plastic free. 50 bags come in a box so you get a good amount that will last you awhile!
Peanut Butter + Cocoa Balls Cereal
I get this cereal for the boys breakfast and they love it! It is made with organic peanut butter and organic cocoa. Each serving has 12 grams of whole grains and is so much better for you than the regular surgery cereals. There are several other options as well.
Collagen Peptides
Collagen has been one of the things I add to my smoothies in the morning. There are so many benefits in collagen. I use the brand Vital Proteins which is great for skin, hair, nails and joint support! It also has 100% of your needed vitamin C and 80 mg of Hyaluronic acid per serving. There is no added sugar, and it is Paleo friendly, gluten + dairy free and whole 30 approved!
Alfredo + Marinara Sauce
I am obsessed with this Alfredo + Marinara sauce! Rao's Homemade is just a great brand because it is free from any preservatives, additives or chemicals. It has a clean ingredient list and tastes amazing. Check it out if you love pasta dishes!
Chicken Sausage
I eat chicken sausage all the time! I love both of the brands I showed in the photos above! They are both free of antibiotics and they don't have or add in nitrates. It is such a good alternative if you are trying to cut back on red meat.
OUTFIT DETAILS + SIZING
CLICK PINK TEXT TO SHOP
Cami – S | Cardigan – S |Jeans – 2 | Shoes – TTS |Watch | Bracelets |Handbag
SCROLL + CLICK TO SHOP OUTFIT DETAILS